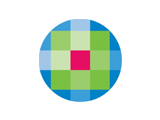 Wolters Kluwer Health, a leading provider of information and point-of-care solutions for the healthcare industry, today introduced two specialized mobile applications of Lippincott's Nursing Drug Handbook, the best-selling drug reference for nurses.  Designed for use with iPad and iPhone, these apps are the industry's first electronic references for nurses to focus on drugs used in oncology and psychiatry.  Both are subsets of the Nursing Drug Handbook app, which provides the fastest access to the most current drug information for nurses.
"Oncology and psychiatry utilize highly specialized drugs to treat patients and nurses in both specialties often request drug information specific to their specialty," said Judith McCann, MSN, RN, Chief Nurse, Professional & Education, Wolters Kluwer Health.  "These new apps offer all of the benefits of the full Nursing Drug Handbook app, includingmobility and rapid access to the most current drug information, in products specifically designed for nurses working in these fields."
The Oncology drug app provides access to 169 antineoplastic drugs and the Psychiatric app includes 240 drugs used to treat psychiatric disorders and conditions.  Nurses need immediate access to drug information so they can fully understand each drug prescribed for their patients, including the actions, dosage and adverse reactions.  Fast access to accurate specialty drug information helps nurses ensure safe medication administration.
The Nursing Drug Handbook apps provide the fastest access to nursing-specific drug information, allowing nurses to find drug facts anytime, anywhere in seconds.  The full Nursing Drug Handbook app helps nurses find what they are looking for up to twice as fast as other nursing-specific drug apps.  In addition, all of the Nursing Drug Handbook appsprovide access to the most current drug information through weekly updates, making them the most frequently updated nursing drug apps in the industry.
The full Nursing Drug Handbook app features drug monographs addressing more than 900 generic and nearly 3,000 brand name drugs.  It currently has the most comprehensive collection of pill images – more than 400 are included – to help nurses confidently identify their patients' medications.  Like the full version, both the Oncology and Psychiatric versions allow nurses to search for desired drugs alphabetically, by pharmacologic class and by therapeutic class.  They include a dosage calculator, customizable notes, a favorites list, and detailed monographs, all in a user-friendly program.
Both of the new Lippincott's 
Nursing Drug Handbook
 specialty apps are priced at $14.99 and are available on Apple iTunes as downloads for iPad, iPhone and iPod Touch.  The complete 
Nursing Drug Handbook
 app is also available on iTunes and Google Play for Android devices.  To learn more about the 
Nursing Drug Handbook
, visit
www.lww.com/NursingDrug
.