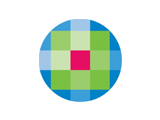 In support of disaster relief efforts in The Philippines following typhoon Haiyan, Wolters Kluwer Health announced today it is providing an Emergency Resources Portal to Philippine hospitals and healthcare institutions. The portal provides free online access to emergency, disaster, and trauma resources via its Ovid platform. Access is immediate and will be available for 60 days. In addition, Wolters Kluwer Health is participating in the National Library of Medicine's (NLM) Emergency Access Initiative (EAI) providing access to more than 40 Lippincott Williams & Wilkins journals during the 4 week free access period from November 11, 2013 – December 8, 2013.
"We offer our deepest sympathies to the people suffering from this unprecedented natural disaster," said Cathy Wolfe, President and CEO, Wolters Kluwer Health, Medical Research. "As a provider of medical information, it's our mission to provide health care professionals and first responders with fast access to the medical literature in support of emergency and trauma care to those affected by the disaster."
The Wolters Kluwer Health Emergency Resources Portal includes:
·        Ovid MEDLINE® – the premier and comprehensive biomedical database from the U.S. National Library of Medicine
·        LWW Total Access journal collection – the complete full text of over 280 journals published by LWW
·        LWW Emergency Medicine ebook collection
·        LWW Critical Care medicine ebook collection
·        LWW Hospital ebook collection
·        LWW Nursing ebook collection
·        Plus, pre-set expert searches for instant access to relevant topics
Access to the Wolters Kluwer Health Emergency Resources Portal is IP-validated through the country of the Philippines for hospitals, institutional libraries and other healthcare entities supporting the disaster relief efforts.
If your hospital or organization is assisting with relief efforts in the Philippines, please contact Ovid Customer Support at support@ovid.com to learn more about the emergency resource access.