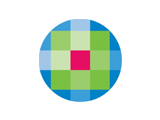 Wolters Kluwer Health, a leading provider of information and business intelligence for professionals, students and institutions in medicine, nursing, allied health and pharmacy, announced today that it has entered into an agreement to acquire Health Language, Inc., a leader in Medical Terminology Management (MTM), a rapidly growing segment of the point-of-care market. The acquisition is part of Wolters Kluwer Health's strategy to continually enhance its leadership position in the point of care market by providing customers with access to a comprehensive set of evidence-based disease and drug information knowledge platforms and robust software solutions.
Health Language's medical content terminology databases and software solutions enable hospitals, electronic medical record system providers (EMRs) and payers around the globe to manage, update and map disparate medical vocabularies and administrative codes used in U.S. and international settings. MTM is expected to see rapid growth as healthcare entities become increasingly interconnected and the need for sharing clinical data grows. This trend has been accelerated by Meaningful Use legislation in the U.S., promoting the use of electronic health records and evidence-based medicine to improve quality standards in health care.
"Medical terminology management is quickly emerging as a core point-of-care market as hospitals, EMRs and payers are increasingly focused on interoperability of systems to realize the advantages of healthcare information technology," said Arvind Subramanian, President & CEO, Wolters Kluwer Health Clinical Solutions. "Health Language has built a leadership position in meeting this important interoperability need. This acquisition allows Wolters Kluwer Health to enhance its current market leading point-of-care solutions and better position its customers to fully leverage existing and emerging healthcare quality and reimbursement initiatives. The acquisition also provides Wolters Kluwer Health with greater access to payers, key customers for various Health Language offerings."
Health Language databases and software products include more than 180 standard terminologies and proprietary content sets to enable easier information sharing across many healthcare information technology systems. The company also provides clinical content and professional services to enable interoperability, web-based terminology mapping, Meaningful Use compliance and ICD-10 conversion, a system of coding created by the World Health Organization that is in various phases of implementation worldwide.
"Over the past 12 years, we have built trusted solutions for healthcare providers, payers and EHR vendors to address data management challenges—from legislative measures and new care models, to data analysis and enhanced decision support," said George Schwend, President and CEO of Health Language. "We are energized by this new chapter with Wolters Kluwer Health and look forward to
supporting their focus on further extending their industry reach and offering the most robust point-of-care products and services available in the market."
The company's products and services are highly complementary with those of Wolters Kluwer Health, which is an industry leader in providing a comprehensive suite of point-of-care products and services, including evidence-based clinical disease and drug information knowledge platforms, clinical documentation software and clinical surveillance and pharmacy productivity software solutions.
Health Language is headquartered in Denver, Colorado and has approximately 85 employees.
The transaction is subject to customary closing conditions, including the receipt of required regulatory approvals. Terms of the acquisition were not disclosed. For more information on Wolters Kluwer Health, visit www.wolterskluwerhealth.com. For more information on Health Language, visit www.healthlanguage.com.
Triple Tree, LLC acted as exclusive advisor to Health Language, Inc..