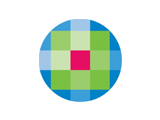 Wolters Kluwer Health is pleased to announce a partnership with Northern Light to distribute the Northern Light Life Sciences Conference Abstracts collection through its OvidSP medical research platform reaching thousands of institutional subscribers worldwide.
Northern Light's Life Sciences Conference Abstracts is a bibliographic database containing abstracts and posters from more than one million research papers delivered at 1,400 life sciences industry events over the past four years. New conferences are added as the abstracts are posted. This rich, early data in the grey literature is critical to researchers conducting systematic reviews. The information is targeted to research scientists at pharmaceutical and biotech companies, healthcare organizations, academic institutions, research libraries, and research teams at hospitals.
"With Northern Light Life Sciences Conference Abstracts, we can offer Ovid users highly focused and important grey literature for life and biosciences research," said Andrew Richardson, Vice President, Business Development at Wolters Kluwer Health, Medical Research. "Conference abstracts fill an important gap in the literature that is valuable content for researchers who need the latest data findings to support their work."
"Our conference abstract database is a uniquely useful content set for life sciences and pharmaceutical research. Through this partnership with Wolters Kluwer Health, we now have a tremendous channel in Ovid to get this content into the hands of thousands of practitioners," said C. David Seuss, Northern Light's CEO.