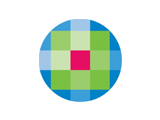 Wolters Kluwer, a global leader in professional information services, will present its latest online and mobile solutions to international audiences visiting the 2012 Frankfurt Book Fair. From today until October 14, 2012, in Hall 4.2 at stand P401, Wolters Kluwer is pleased to introduce the latest company innovations in mobile applications, software solutions, online platforms, and e-book publishing to customers, authors, partners, and general visitors.
Wolters Kluwer experts and executives will participate in various professional events at the fair on topics and issues addressing the latest industry trends. Today, Wolters Kluwer Germany CEO Ulrich Hermann will take part in a panel discussion on 'Social Media Monitoring and Big Data', organized by the German Book Trade Academy from 11am to 12 pm at the Forum Education in Hall 4.2, Stand B1450. On October 12 at 12 pm, Christian Dirschl, Content Architect at Wolters Kluwer Germany and Intelligent Solutions blogger, will discuss the benefits of networked publishing as a participant in a panel of experts at the forum "Production in Publishing", in Hall 4.0, Stand A1320. This forum is considered a barometer for new strategies, processes, production methods, software solutions and design trends in the fields of book production and content creation.
Wolters Kluwer Health's premier Ovid and Lippincott Williams & Wilkins (LWW) brands will be represented at the company stand showcasing new content and offerings.
Ovid recently announced an expanded partnership with the University of Adelaide's Joanne Briggs Institute (JBI) to be the exclusive channel for their complete evidence-based practice (EBP) solution on OvidSP. Ovid will also showcase OvidOpenAccess, a new search discovery feature that integrates thousands of Open Access (OA) resources within the OvidSP from Medknow, a leading, global Open Access publisher and part of Wolters Kluwer Health; and PMC (formerly known as PubMed Central), the digital archive of biomedical and life sciences journal literature from the US National Institutes of Health's National Library of Medicine (NLM).
Wolters Kluwer Health is leading the industry's digital transformation of medical journals with more than 70 iPad R app editions in the market. LWW is helping its partners leverage the iPad's multimedia and rich linking capabilities to deliver unprecedented value and content engagement opportunities for its authors, editors, readers, and advertisers.
For the legal and regulatory markets, Wolters Kluwer is represented by Wolters Kluwer Law & Business, showcasing leading product lines Kluwer Law International and Aspen, Akademiai Kiado, as well as Wolters Kluwer Germany with its latest publications for German legal and business professionals, and latest developments around its online legal knowledge database Jurion. With Jurion Wolters Kluwer Germany has created a tool for researching specialized legal content as an integral part of the legal work process. It brings together Wolters Kluwer's core competencies in the fields of publishing content, software, technology and services in a portal application, enhancing the workflow of lawyers and making them more productive and efficient. On October 11 at 6pm Wolters Kluwer Germany and Hengeler Mueller will host an "Author's Evening" at WestendDuo, Bockenheimer Landstrasse 24.
On October 10 at 5pm, Wolters Kluwer welcomes partners and guests to its Authors & Customer Reception at the company's stand P401 in Hall 4.2.
For a detailed program on all activities during the Frankfurt Book Fair, visit www.wolterskluwer.com.