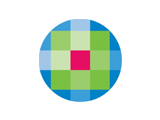 Wolters Kluwer, announced today that Mr. J.J. Lynch, Jr., Member of the Executive Board, has accepted an offer to become CEO of a company in the U.S. software and information industry. The company does not compete with Wolters Kluwer. As a consequence, Mr. Lynch will resign from the Wolters Kluwer Executive Board per November 2012. For the interim, Mr. Lynch's responsibilities will be taken over by the CEO and Chairman of the Executive Board, Nancy McKinstry.
Nancy McKinstry, CEO and Chairman of the Executive Board, commented: "Jack's vision for software development and innovation, as well as his business acumen, have strongly supported the work of the Executive Board and Wolters Kluwer's transformation towards a global information services company. I fully respect Jack's decision and wish him all the best in his new position."
Jack Lynch joined Wolters Kluwer in 2006, and became a member of the Wolters Kluwer Executive Board in April 2007. Mr. Lynch has played an important role over the past six years in leading Wolters Kluwer's shared services, supporting the company's strategy and global organization. He also drove the maturity of the global technology platform that enables the company to develop software and mobile products tailored to the needs of its customers.
In addition, Mr. Lynch was responsible for the execution of the operational excellence program, Springboard, completed at the end of 2011. Springboard resulted in the creation of global capabilities, increased efficiencies and improved the company's back-office performance.
During the interim period the CEO of the Global Shared Services Organization, Tom Lesica, and the Executive Vice President of the Global Platform Organization, Dennis Cahill, will report to Nancy McKinstry. The succession of Mr. Lynch on the Executive Board of Wolters Kluwer is currently under review.