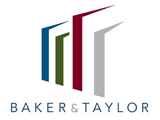 World Scientific Publishing (www.worldscientific.com), an international independent STM publisher, announced today that they have signed a new agreement with YBP Library Services (YBP), the academic division of Baker & Taylor.
Customers will be able to access the publisher's 2012-2013 Front List Full Collection of eBooks that will be available for purchase from World Scientific Publishing through GOBI3 (Global Online Bibliographic Information), YBP's acquisition and collection management interface. Currently, more than 300 ebook titles have been added, with plans to expand and grow the business partnership.
Information on title availability for the full range of World Scientific Publishing handbooks and reference works will be accessible by libraries through GOBI3, enabling YBP's customers to view and select individual ebooks, as well as subject collection ebooks, from World Scientific Publishing with no change to their existing workflow. The result is a fully-integrated, user-friendly library acquisition process, from selection and profiling to ordering and invoicing.
"This partnership continues our long-term strategic initiative to provide our customers with the broadest possible access to leading scholarly content," said Mark Kendall, Senior Vice President of Sales and Operations at YBP. "Our collaboration with World Scientific Publishing offers our academic customers the combination of World Scientific Publishing's highly-respected and quality content and YBP's value-added services to libraries and consortia."
"We are pleased to continue forging strong relationships with YBP, first in the print arena and now in the digital space. YBP's customer focused systems create great value for libraries, and we are proud to partner with them in delivering high quality content to our library customers," said Max Phua, Executive Director of World Scientific Publishing Company.