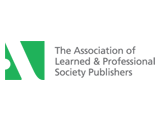 The Association of Learned and Professional Society Publishers (ALPSP) has appointed Peter Ashman, Publishing Director at BMJ, as Chair Elect of its governing Council with immediate effect. Peter will become Chair from 2015.
Peter has been Publishing Director at BMJ since 2007 during which time BMJ's journal business has more than doubled. This growth has come as a result of OA launches such as BMJ Open, innovative products such as 2010 ALPSP new journal award winner BMJ Case Reports and a significant increase in contract publishing in partnership with learned and professional societies around the world.
Prior to this, Peter held senior roles at Nature Publishing Group, Emap Retail and The Lancet.
"Peter brings a wealth of society and scholarly publishing experience to the role. We have already benefited from his work on Council and are delighted he has agreed to be Chair Elect at such an exciting period in ALPSP's development. We look forward to benefiting from his strategic experience and knowledge." Audrey McCulloch, Chief Executive of ALPSP said.
"Scholarly and society publishers face many challenges at the moment. But these also present opportunities that we can embrace. By working together as part of the ALPSP network, we can build a strong and successful future for scholarly publishing." Peter Ashman said. "Collaboration with key stakeholders is at the heart of this and I look forward to working with ALPSP's Council, Audrey and the team to help drive this vision" he continued.
Current Chair Simon Ross, Managing Director, Journals at Cambridge University Press commented "ALPSP has become even more responsive and relevant for our members in a continuously changing, and challenging, environment. During my time in the Chair, we've appointed an outstanding CEO in Audrey McCulloch, ALPSP has grown its international membership, launched many new training initiatives and courses, refreshed the brand and embarked on a major re-launch of the website. I'm delighted that our annual international conference goes from strength to strength
ALPSP is in great shape thanks to the wonderful dedicated full time staff and the support from the community who volunteer their time and expertise so generously. Congratulations to Peter, we all look forward to having Peter in the Chair from next year."
Audrey added "I am very grateful to Simon for his invaluable support and guidance over the past two years as we have sharpened our focus to improve services for members."
Simon will remain in the role of Chair until the end of 2014 with Peter taking over as Chair on 1 January 2015. Simon will then become Past Chair. Thanks go to current Past Chair Toby Green, Head of Publishing at OECD, who has served on ALPSP Council since 2010.