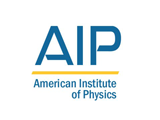 The American Institute of Physics (AIP) announced today that it has selected applied physicist Robert G.W. Brown as its new Chief Executive Officer. Selected by an AIP Executive Search Committee and unanimously approved by AIP's Board of Directors, Brown previously served as the chief sensor scientist at the Advanced Technology Center of Rockwell Collins, Inc. and worked concurrently as an adjunct full professor in the Beckman Laser Institute & Medical Clinic of the University of California, Irvine, and in UC Irvine's Department of Computer Science.  He will assume the office of AIP CEO on June 1, 2015.
Brown's appointment ends the search for a successor to H. Frederick Dylla, who announced his intent to retire last June after eight years in the position. He will remain as Executive Director and CEO until Brown takes the office, and then becomes CEO emeritus.
Formed 84 years ago, AIP is a nonprofit federation of scientific societies that enhances the disciplines within the physical sciences, fosters collaborative efforts and promotes the value of science to the public, government officials and agencies, policy makers and other influential individuals. AIP Member Societies collectively represent more than 120,000 scientists, engineers, educators and students in the global physical sciences community.
"The AIP Board of Directors is delighted to welcome Dr. Brown because he embodies all the qualities we sought in a new CEO," said Louis J. Lanzerotti, chairman of the AIP Board of Directors. "His integrity as a scientist, his high personal achievement and his vision as a business leader will help AIP build upon its successes and chart a path forward to an even brighter future."
Brown comes to AIP with 40 years of experience as a leader in the physical sciences. His accomplishments at Rockwell Collins include building new nano-plasmonic detectors and inventing ultra-fast computing schemes for detecting light in the UV, visible, infrared and THz regions. He also created ultra-high-index nano-plasmonic glass, which can be used to make ultra-thin and extremely lightweight lenses, for example. Some 25 newly filed patents cover these breakthrough inventions, with the United States Patent and Trademark Office (USPTO) having granted nine to date.
"I am honored to have been chosen to lead AIP and help shape physics and physical sciences for the 21st century," said Brown. "Discoveries in the physical sciences inform our understanding of everything around us and are the basis for most of the modern technologies we use every day. AIP has been a mainstay for me throughout my career, and I am excited to build upon its strong tradition of member services while fostering the exchange of ideas among physical science and engineering professionals from around the globe."
Brown's career includes serving on the U.K. Government's Home Office Science and Technology Advisory Board and NASA's International Microgravity Advisory Committee, and also as Professor and Director of Nanotechnology for Northern Ireland. He was elected into the European Academy, Academia Europaea in 2002. Brown also recently served as Treasurer on the Board of Managers of AIP Publishing LLC, a nonprofit scholarly publisher that is wholly owned by AIP.
Comment from Dr. Bruce Tromberg, Ph.D., director at the Beckman Laser Institute and Medical Clinic:
"Robert is an ideal CEO for AIP. He is a brilliant scientist who is passionate about Physics and its importance in virtually all aspects of our lives. His leadership positions in Academics, Government, and Industry around the world give him special insight and experience into how to work effectively to create collaborative programs and public-private partnerships. Robert has exceptional communication skills and I am confident that he will be a tireless and effective advocate for innovation, investment, and growth in the Physics disciplines represented by AIP member societies."
Comment from Dr. Albert Cerussi, former colleague at the Beckman Laser Institute and Medical Clinic at the University of California at Irvine:
"Dr. Robert G.W. Brown has succeeded at the highest levels of both academia and industry, which makes him the perfect person to lead AIP. The next CEO of AIP needs an understanding of the important interplay between academics and industry to help advance technologies and produce innovations for society.  Dr. Brown has extensive understanding and experience with both sides of this process and that will help accelerate scientific efforts across the country."
Comment from David W. Peters, Ph.D., Principal Member of Technical Staff, Applied Photonic Microsystems at Sandia National Laboratories:
"It has been a pleasure to work with Robert on various concepts over the years: his enthusiasm is contagious and invigorating. Robert and I also have had discussions on science policy, and his deep interest in this area will make him a strong advocate for the physical sciences in his new position as CEO of AIP. "
"I admire the collaborative nature of AIP and look forward to working with AIP Member Societies in enhancing the federation's global visibility and impact," Brown added. "I plan to work closely with the Board of Directors to further relationships within the federation's Member Societies as well as with government officials, policymakers and all levels of physical science professionals and educators."
"Dr. Brown's experience, coupled with his passion for AIP's mission, will help us to continue to improve the services we offer to our members and the role the federation plays in advancing science," said Lanzerotti. "He possesses the enthusiasm and inspirational ideas and background with nonprofit and commercial organizations needed to take AIP to new levels."
Lanzerotti also offered AIP's sincere thanks to H. Frederick Dylla, who has served for the past eight years as AIP's Executive Director and CEO. "AIP is currently experiencing its strongest levels of revenue and collaboration, thanks in large part to outgoing CEO, Fred Dylla," he said.
Visit http://www.aip.org/staff/CEO for more information on Brown's professional background.
Visit www.aip.org for more information about AIP.