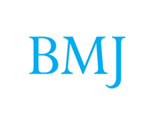 This week, the BMJ – one of the world's leading medical journals – takes to the road to talk to senior health professionals and political leaders across India.
Starting in Delhi, BMJ editors and senior personnel will be joined by representatives from the British High Commission in a series of roadshows to help support government plans for universal health coverage throughout India.
To succeed in its ambitious plans, India needs its doctors to be able to readily access the most reliable and up-to-date evidence and guidance. With the BMJ's global reputation as a leading provider of trusted evidence-based support for doctors, researchers and patients, it is ideally placed to help, through its journals, its online learning service, and its decision-support tools.
The roadshows will showcase BMJ India – a dedicated edition of bmj.com to help doctors in India find medical news, comment, research, and education that is directly relevant to them.
BMJ's first India Editor, Dr Anita Jain, will oversee the content of bmj.com/India and says she is confident that doctors will find it both informative and inspiring.
She explains: "This tailor-made offering includes all of the BMJ's internationally acclaimed content, along with a rich mix of high quality research and commentary on Indian medicine and healthcare, designed to help doctors practice the best possible medicine and ensure the best possible outcomes for their patients."
For example, recent content includes an article by Kounteya Sinha, Health Editor at the Times of India, suggesting that "mass economic migration is the greatest threat to India's HIV control programme" and asks how this can be tackled? And a feature by Dr Soumyadeep Bhaumik from Kolkata argues that India has the worst snakebite problem in the world, especially among poor people and children from rural communities, yet treatment and the training of doctors in India are lacking.
From Delhi, the BMJ will travel with Deputy High Commissioner Sanjay Wadvani to Kolkata on 5 February, then onto Chennai with Deputy High Commissioner Mike Nithavrianakis on 6 February.
The final roadshow will take place on 7 February in Mumbai with Deputy High Commissioner Peter Beckingham, followed by the official launch of bmj.com/India.
BMJ Editor in Chief, Dr Fiona Godlee says: "The BMJ aims to improve health and make a real difference to clinical practice worldwide. We are delighted to be supporting India's ambition to become a world leader in medical training and research, by providing an outlet for the work and opinions of India's doctors. We want to work with Indian states and institutions to provide the widest possible access to our content."
Tim Brooks, CEO of the BMJ Group added: "It is an honour to be a part of this historic transformation of India's health system. Our team here in India, and colleagues in the UK, look forward to a long and positive relationship with both the government, and doctors across India."