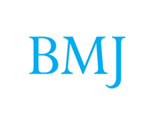 The international medical publisher BMJ Group has launched six specialty editions of its innovative online journal BMJ Open (bmjopen.com/editions) to coincide with Open Access Week.*
The editions showcase BMJ Open's specialist research, and will initially cover dermatology, HIV/AIDS, infectious diseases, neurology, obstetrics & gynaecology, and oncology.
BMJ Open, which launched in February 2011, is BMJ Group's first online general medical journal dedicated solely to publishing open access research.
All its research, supplementary files, and peer reviewers' reports are fully and openly available online. Underlying data, where available, is linked to in open repositories, such as Dryad.
To date, BMJ Open has published more than 600 original research papers and protocols, many of which have attracted considerable attention from academics, healthcare professionals, and the media.
High impact studies have included a technique to pick up outbreaks of hospital acquired infections more quickly from Oxford University; the potential link between sleeping pills and cancer from California's Scripps Clinic; and unique research on the wellbeing and quality of life of people with locked-in syndrome in France.
Commenting on the launch of the new editions, BMJ Open's Editor in Chief, Dr Trish Groves said: "BMJ Open has grown rapidly in reputation and content, and we're delighted to be able to increase still further the visibility of the journal's specialty research in these new editions."
She added: "The title is now a natural home for open access medical research from all fields."