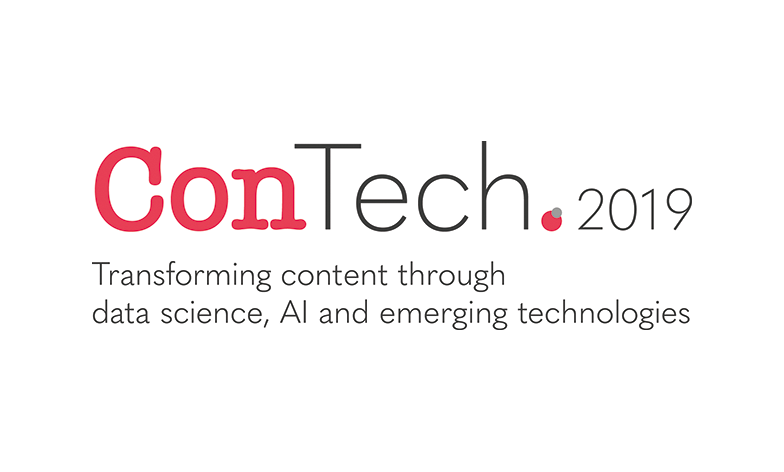 ConTech 2019 is delighted to announce a record number of sponsors and partners supporting this year's event.
Sponsors of ConTech 2019 include EBSCO – Librarian sponsor, Eni – Registration sponsor, SPI Global – Lunch and Break sponsor. The tabletop sponsor list includes Oiga Technologies / Source Meridian, Jove, Eni, Copyright Clearance Center, InfoDesk, Highwire, SPI Global, 67 Bricks and Research Information. DMedia – Community partner and Access Innovations – Conference partner.
ConTech 2019 is also supported by the following partners – Morgan Healey / STM Publishing News, Scope Knowledgespeak, Research Information, UKeiG and Tryolabs
"We are hugely grateful for the support we have received this year. Our sponsors and partners are a wide selection of organisations with a real belief in the transformation of content through AI, data science and other technologies. We are really looking forward to welcoming them all to London in just two weeks' time for what will be a really exciting event" said Clive Snell – MD ConTech Live.
ConTech 2019 will be transforming content through data science, AI and other emerging technologies on the 5th and 6th December at the Millennium Gloucester Hotel, London.
If you're in content, information or data science see the full speaker and session details here and book today!
You'll find more information about all our events at www.contechlive.com