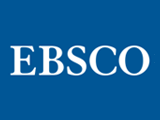 EBSCO Information Services (EBSCO) and the Common Library Network in Germany (GBV), one of the biggest library services in Germany, have signed an agreement to enable integrated access between EBSCO Discovery Service™ (EDS) and GBV's VuFind service. GBV serves more than 250 academic libraries in Germany in the states of Bremen, Hamburg, Mecklenburg-Western Pomerania, Saxony, Saxony-Anhalt, Schleswig-Holstein, Thuringia, and the Prussian Cultural Heritage Foundation.
GBV recently launched a new service based on the Open Source search interface, VuFind. EBSCO's collaboration with the GBV creates a seamless integration of VuFind and EDS. Any library choosing GBV's VuFind solution with EDS will be able to access an expanded selection of content and have the ability to acquire materials from one comprehensive source.
EBSCO's work with GBV demonstrates the commitment to serving the technical needs of their customers by continuing to expand their technical partnerships. For a complete list of EDS technical partnerships please go to: http://www.ebscohost.com/discovery/catalog/eds-additional-partners.