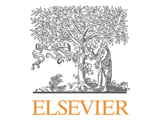 Elsevier, a world-leading provider of scientific, technical and medical information products and services, today announced the highlights of its journal Impact Factor performance in 2011. According to the 2011 Journal Citation Reports® (JCR) published by Thomson Reuters, Elsevier saw 58% of its journal Impact Factors increase from 2010 to 2011, compared to 54% for non-Elsevier journals.
Elsevier journals top the rankings in 57 subject categories. Nearly 40% of Elsevier's 1,600 journals in the JCR are in the top 10 of their subject category, with 188 journals ranked in the top 3. Five Elsevier journals have seen a decade of continuous Impact Factor increases: Journal of Ethnopharmacology; Journal of Materials Processing Technology; Carbon; Electrochemistry Communications; Renewable Energy.
Martin Tanke, Managing Director Journals at Elsevier, said "We value these results as they are an acknowledgement of the excellent performance by the authors, reviewers and editors we work with. In addition, we believe these outcomes are the result of our continuous focus on quality. It remains important however to note that the Impact Factor is just one perspective on a journal's quality and influence. We will continue to invest time and resources into quality enhancing initiatives such as increased support and enhancement of the peer review process to speed up review times, and further innovations on the publishing process to deliver faster publication for our authors."
All journals in The Lancet family reached their highest Impact Factor yet. The Lancet rose from 33.633 to 38.278, remaining the second-highest ranked journal in the Medicine, General & Internal category. The Lancet Infectious Diseases and The Lancet Neurology retained their number one rankings in their respective categories, while The Lancet Oncology saw its Impact Factor soar from 14.470 to 17.764.
Cell, the flagship journal of Cell Press, an Elsevier imprint, saw its Impact Factor remain stable at 32.403 and continues to be the top primary research journal in the Cell Biology and Biochemistry & Molecular Biology subject categories. Among Cell Press's more recent suite of journal launches, Cell Stem Cell (Impact Factor 25.421) had the highest percentage growth in citations in its field. More than 70% of the Trends review journals had an increased Impact Factor this year.
Of the 383 journals in the JCR that Elsevier publishes on behalf of societies, 64% saw increases in their Impact Factors. Nine of these are number one in their subject category, with four achieving that top position in 2011: PAIN (International Association for the Study of Pain); Annals of Emergency Medicine (American College of Emergency Physicians); Combustion and Flame, and the Journal of the American Academy of Child & Adolescent Psychiatry which now also ranks number one in the Pediatrics category.
The Impact Factor helps evaluate a journal's impact compared to others in the same field by measuring the frequency with which recent articles in a journal have been cited in a particular year: the 2011 Impact Factor takes into account citations in 2011 to papers published in 2009 and 2010.