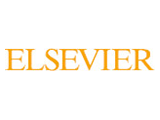 Elsevier, a world-leading provider of scientific, technical and medical information products and services, today announced the forthcoming publication of the comprehensive new edition of the Encyclopedia of Cell Biology, which will be available in September 2015 and provides a broad overview for the biological and medical sciences. Elsevier also announced the publication of three additional cell biology books.
Containing more than 300 articles, each with fully annotated figures, abundant illustrations and links to additional reading, the four-volume Encyclopedia of Cell Biology provides a completely cross-referenced, one-stop resource for students and teaching faculty in an accessible and searchable format when accessed onScienceDirect. 
Encyclopedia of Cell Biology includes information on cytokinesis, cell biology, cell mechanics, cytoskeleton dynamics, stem cells, prokaryotic cell biology, RNA biology, aging, cell growth and cell injury. Each article is built with a layered approach to the content, providing basic information for those new to the area and more detailed material for more experienced students, academicians and researchers.
Learn more and download a sample chapter from the new Encyclopedia of Cell Biology here
Ralph Bradshaw, PhD, and Philip Stahl, PhD, are the Editors-in-Chief of Encyclopedia of Cell Biology.Dr. Bradshaw is Professor Emeritus in the Department of Physiology and Biophysics at the University of California, Irvine. His research has focused on protein chemistry and proteomics, with emphasis on the structure and function of growth factors and their receptors, particularly nerve growth factor and fibroblast growth factor, and the involvement of receptor tyrosine kinases in cell signaling. Dr. Stahl is E. Mallinckrodt Jr. Professor Emeritus at Washington University School of Medicine in St. Louis, MO. Among his lab's contributions are the discovery of the lysosomal enzyme clearance pathway now implemented in the treatment of lysosomal storage disease, discovery of the innate immune receptor, the mannose receptor, discovery of the exosome secretion pathway, and the role of Rab5 and Arf6 in endocytosis. His research currently focuses on endocytosis, signal transduction, and exosome biogenesis and secretion.
The four new cell biology books are: 
The books are available on both the Elsevier Store and ScienceDirect, Elsevier's full-text scientific database offering journal articles and book chapters from over 2,500 peer-reviewed journals and more than 33,000 book titles.
In order to meet content needs in cell biology, Elsevier uses proprietary tools to identify the gaps in coverage of the topic. Editorial teams strategically fill those gaps with content written by key influencers in the field, giving students, faculty and researchers the content they need to answer challenging questions and improve outcomes. These new books, which will educate the next generation of cell biologists and provide critical foundational content for information professionals, are key examples of how Elsevier is enabling science to drive innovation.