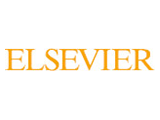 Elsevier, world-leading provider of scientific, technical and medical information products and services, announces the launch of open access journal, Pathogenesis.
Pathogenesis will be published on behalf of The Royal College of Pathologists a professional membership organization committed to setting and maintaining professional standards and promoting excellence in the practice of Pathology. The College represents 19 pathology specialties and has over 10,000 members working in hospital laboratories, universities and industry, worldwide.
Pathogenesis will provide a home for research covering all areas of illness and normal cellular and molecular development in human and veterinary disease. The journal Pathogenesis will publish peer reviewed original scientific research articles and high quality reviews, editorials and letters to the editor which report on multidisciplinary areas of Molecular and Diagnostic Pathology, Cellular Mechanisms as well as aspects of Haematology, Proteomics, Virology, Microbiology and Chemical Pathology.
The Editor-in-Chief of the journal, Professor Finbarr Cotter, Barts Cancer Institute, Queen Mary University of London, UK said of the launch, "This is a tremendous cooperation between The Royal College of Pathologists and Elsevier, one which confirms the major commitment by the College towards the modernization of the field of pathology with both academic and molecular pathology leading the way."
Professor Cotter will work closely with Section Editors: Professor Ian Cree University Hospital Coventry and Warwickshire, UK and Dr George Vassilou, Wellcome Trust Sanger Institute, Cambridge, UK.
"We are delighted to announce the launch of this new open access journal. We look forward to working together with the journal editors and The Royal College of Pathologists offering their members, researchers and clinicians a platform through which they can publish their research quickly and make it widely available," said Rachel Garland, Publisher at Elsevier. – See more at: http://www.elsevier.com/about/press-releases/research-and-journals/elsevier-announces-the-launch-of-open-access-journal-pathogenesis#sthash.tSohh8m1.dpuf