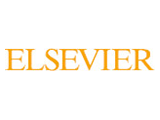 Elsevier, a world-leading provider of scientific, technical and medical information products and services, announces the launch of open access journal Reproductive Biomedicine & Society Online.
Reproductive Biomedicine & Society Online is an online-only journal focusing on interdisciplinary discussion and debate of the rapidly expanding field of reproductive biomedicine, particularly all of its many societal and cultural implications. It is intended to bring to attention new research in the social sciences, arts and humanities on human reproduction, new reproductive technologies, and related areas such as human embryonic stem cell derivation. Its audience comprises researchers, clinicians, practitioners, policy makers, academics and patients.
The main disciplines covered in Reproductive Biomedicine & Society Online are: Social Sciences and Humanities concerning reproductive bioscience and medicine. The subject areas include: Politics Sociology and Social Policy, Philosophy, Anthropology, Psychology, the Arts, History, Ethics and Law as related to reproductive biomedicine.
Greyling Peoples, Publisher at Elsevier, said, "We are excited about the launch of RBMS and the editorial stewardship of ProfessorsSarah Franklin and Martin Johnson. They have assembled a dynamic and impressive editorial panel that will inspire scholarly excellence in the expanding field of reproductive biomedicine."
Excited by the journal's potential to advance the field, Professor Franklin said, "There is increasing interdisciplinary cooperation in the study of reproductive biomedicine – including its international histories, ethics and politics, social and cultural dimensions, regulation and governance, literary and artistic representation, and future demographic implications. RBMS will help lead this growing trend worldwide."
Professor Johnson added, "RBMS's role will be to widen the debate around subjects such as the commercialization of fertility technologies, infertility and health inequalities, cross-border reproductive care, and the new 'kinships' arising out of new forms of assisted reproduction which was a priority for Bob Edwards. "
The first issue is a Symposium of extensive historical research on the Oldham laboratory notebooks and archival materials leading back to the first IVF births.
For more information or to submit an article, go to: http://www.rbmsociety.com/
The first issue of Reproductive Biomedicine & Society Online is available online on ScienceDirect.