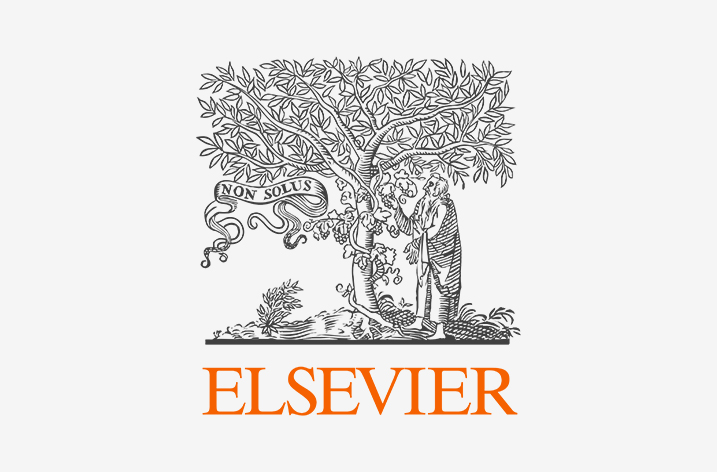 Elsevier, a global leader in research publishing and information analytics,is pleased to announce its commitment to becoming net zero by 2040, signing the Climate Pledge together with parent company RELX, to reach the target at least a decade ahead of the Paris Climate Agreement's goal of 2050.
Kumsal Bayazit, Elsevier's CEO said: "The scientific consensus is clear, climate change is happening and we all have the responsibility to make the future sustainable for our planet. At Elsevier we are already net zero for our own direct emissions and by signing the climate pledge I am confident we can rise to the challenge and accelerate the action needed to achieve net zero carbon emissions by 2040."
In 2020, Elsevier was net zero for its own direct emissions (Scope 1 and 2) and business travel (part of Scope 3)1. By joining The Climate Pledge alongside other signatories, Elsevier sets out its accountability to achieve net zero carbon across all its emissions by no later than 2040. Today's announcement further reinforces Elsevier's longstanding efforts to address the global climate emergency and builds upon the company's science-based target to limit the rise in average global temperatures.
To achieve its goal, Elsevier will:
Set a clear target to reduce carbon emissions resulting from business travel by 50% before 2025, based on a 2019 baseline, saving around 10,000 tonnes of CO2e emissions annually.
Establish an ambitious climate action program focused on sizing and reducing indirect emissions from suppliers (Scope 3 emissions).
Form a Climate Advisory Board of distinguished research experts to help identify the challenges, explore best practices and initiatives that will accelerate progress in climate change research.
Leverage its data analytics capabilities to map the net zero pathways in renewable energy with its latest finding due to be released in October 2021.
Focus on our leadership in publishing content on sustainability science and by launching interdisciplinary journals on climate science such as One Earth.
Create Sustain, an employee-driven resource group to further embed sustainable principles and practices throughout the company.
Elsevier's wider sustainability efforts focus on accelerating progress towards the United Nations' Sustainable Development Goals (SDGs), including being an early signatory to the SDG Publishers Compact and the release of the landmark SDG Report, The Power of Data to Advance the SDGs . The report offers unique insights and initiatives, many developed together with partners to map the state of research and integration of sex and gender within each SDG area, including SDG 13 Climate Action.
Elsevier has also launched an SDG tool on SciVal, its web-based analytics solution that provides access to the research performance of global research institutions and their researchers. The SDG tool enables researchers to investigate, understand and analyze SDG research globally to develop existing partnerships or identify potential new opportunities for collaboration.
Nick Luff, Chief Financial Officer, RELX, said: "Between 2010 and 2019, thanks to the efforts of colleagues across our business, we achieved a reduction of 52% in our carbon emissions. But we know there is much more to do to limit climate change to 1.5⁰C. By making a commitment to net zero through The Climate Pledge, we will continue our work on tackling climate change through our own operations, and by meaningful engagement with our suppliers, customers and other stakeholders."
Read more about RELX signing The Climate Pledge here.
Elsevier will also publish a report analyzing the global impact of research around energy-related emissions, expected in October 2021.