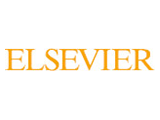 Elsevier, a world-leading provider of scientific, technical and medical information products and services, today announced the launch of the 41st and latest edition of Gray's Anatomy: The Anatomical Basis of Clinical Practice. The 41st edition also includes a widely expanded, interactive Expert Consult e-Book version, which includes ancillaries such as an Image Atlas, topical commentaries and video catalogue.
"The 41st edition of Gray's Anatomy provides an interactive experience to engage users like never before," said Linda Belfus, Senior Vice President of Content, Elsevier Clinical Solutions. "After more than 150 years of continuous publication, Gray's Anatomy remains the definitive and most comprehensive anatomy reference that can help ensure safe and effective practice, enabling healthcare practitioners to offer their patients the best possible medical care."
Gray's Anatomy 41st edition reflects the very latest understanding of clinical anatomy from field leaders worldwide. Its traditional artwork and clear text has been further honed and enhanced, while major advances in imaging techniques and the newest insights they bring are fully captured in new state-of-the-art x-ray, CT, MR and ultrasound images.
The completely reconfigured accompanying eBook version is enhanced with additional content and media, covering all the body regions, cell biology and embryogenesis.
"The eBook version unlocks a whole new level of related information, interactivity and understanding, which keeps with the spirit of innovation that has characterized Gray's Anatomy since its inception," said Belfus.
An event will be held in London to commemorate the 41st anniversary launch of Gray's Anatomy. Among those in attendance will be Editor-in-Chief Susan Standring, PhD, DSc, Emeritus Professor of Anatomy, King's College London, Anatomy Development Tutor,Royal College of Surgeons of England (RCSEng).
Gray's Anatomy was published originally in 1858 by British doctors Henry Gray and Henry Vandyke Carter as a book for their surgical colleagues. It established an enduring standard among anatomical texts.
The 41st edition of Gray's Anatomy is now available at http://www.us.elsevierhealth.com/gray-anatomy/gray-anatomy-expert-consult/9780702052309