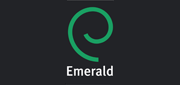 As the focus of this year's London Book Fair is on China, Emerald Group Publishing is delighted to announce an exclusive books partnership with Paths International to bring knowledge from China to scholars around the world. As part of this agreement, Emerald will distribute Paths's collection of books written in China and make them available to international communities of researchers and students. Emerald and Paths invite delegates at the London Book Fair to visit their respective stands L620 and R605 in order to find out more about this innovative collaboration to disseminate research.
Due to government and trading restrictions, foreign publishers are not currently able to establish entities within China that allow them to own Chinese publications.  Paths International has exclusive agreements with institutions and publishers in China to produce and promote quality titles outside of China. With this partnership, Emerald becomes the exclusive sales and distribution agent for these books.
Paths selects some of the best books published in China in the areas of business, economics and finance; international relations and global security; social change and society; as well as history and architecture. Many of the authors are China's leading experts in their field offering the latest research from primary source materials and local research within the country. Paths publish books mainly in English but also in Chinese for the overseas Chinese scholarly community
Jim Sutton, Head of Business Development at Emerald comments: "We are delighted to be working with Paths International on such an exciting venture. This agreement leverages our respective strengths and promises to break new ground in the dissemination of research globally. It will also enable us to raise our profile within China."
Paul Goulding, Managing Director of Paths International, adds: "I see a global interest in the titles published in China, but I also see a unique opportunity in the provision of these titles to scholars outside of China.  For instance, there are more than one million Chinese students around the world to whom we can now deliver valuable content thanks to this exciting partnership. "
Paths will publish 74 new titles this year, 57 of which are in the English language, in the fields of social sciences, business and economics, international relations, architecture, and economic history.
Emerald has got a very successful book publishing programme and will use its existing global distribution network to bring books published by Paths International to their target audience outside of China.
For more information about the partnership, contact Jim Sutton, at jsutton@emeraldinsight.com