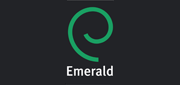 Emerald Group Publishing, a leading publisher of global research, has announced the launch of its Video Abstracts Showcase, an exciting new initiative that provides an engaging platform for researchers to connect with their audience. These short summaries of recently published Emerald articles are filmed by the authors themselves, providing an opportunity to present an overview and the motivation behind their piece of work. A selection of notable articles is now available at http://www.emeraldinsight.com/multimedia/abstracts.htm
Early contributions include videos from esteemed author Dr Christian Grönroos of the Hanken School of Economics in Finland, who discusses regaining customer management for marketing; and Professor Noha El-Bassiouny, in what is considered the world's first empirical investigation of the relationship between ethics education and consumer behaviour in the "tweens" segment.
Emerald is committed to improving ways of delivering access to research and to facilitate how subject communities interact and communicate. This new media stream allows authors to go beyond the constraints of the written word, maximizing community engagement, interaction and visibility, and encourage the growing trend for content to be shared online through social media channels.
Alistair Craven, Digital Content Manager at Emerald, comments, "We are keen to explore this new channel with our communities. The Video Abstracts Showcase provides authors with a voice that enables them to introduce their research and place it in a wider context so as to maximize its impact."
This new initiative is one of several recent technological developments Emerald has announced. In June 2011, Emerald introduced the EPUB format to enable users to access and download content via mobile devices. The Emerald App was launched in December 2011, providing access to almost 100,000 articles from Emerald journals. The app allows subscribers to synch their personal profiles for seamless research workflow and share results through social media for increased dissemination and impact.
For more information about the Emerald Video Abstracts Showcase, visit http://www.emeraldinsight.com/multimedia/abstracts.htm