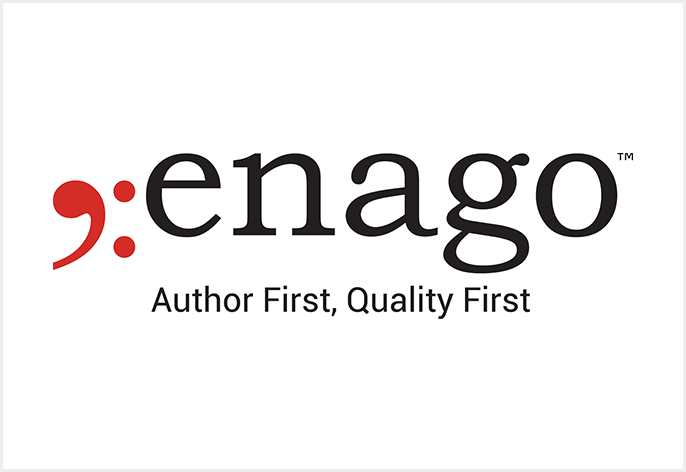 Enago, the trusted name in author services for the global research community, successfully hosted See The Future CIS (Russian Language), a virtual conference that featured senior government officials, distinguished experts in scientific research and higher education, including a Nobel Laureate.
See The Future took place on November 25, 2020. The virtual program included webinars, panel discussions, online presentations, and interactive Q&A sessions with leading experts in higher education, research and scholarly publishing to revolutionize research in the CIS region. Bringing together high-profile government officials & experts under one platform to discuss the future of higher education and research in Central Asia for an event of this magnitude was a pioneering achievement. With global conferences such as See The Future, Enago continues lead the way be it around Artificial Intelligence in scholarly publishing workflow or facilitating key strategic discussions with the industry leaders via events such as See The Future.
The conference began with high-ranking ministers such as Begimkulov Uzokboy Shoimkulovich (Deputy Minister of Higher and Secondary Special Education of the Republic of Uzbekistan), Daulenov Miras Mukhtarovich (Vice Minister of Education and Science of the Republic of Kazakhstan), Uktam Pardaevich Umurzakov (Chairman of the Council of Rectors of the Republic of Uzbekistan, Rector of the Tashkent Institute of Irrigation and Agricultural Mechanization Engineers (TIIAME)), and Sydykov Erlan Battashevich (Chairman of the Council of Rectors of Universities of the Republic of Kazakhstan, Rector of the LN Eurasian National University Gumilyov) sharing their strategic vision for advancing science and enhancing the quality of publications within the CIS region.  
The second session (panel discussion) featured rectors of top regional universities, including Karimov Komiljon Khamidovich (Rector of the University of World Economy and Diplomacy (UWED)), Sherzod Tadjiddinovich Kudratkhodjaev (Rector of the University of Journalism and Mass Communications, Chairman of the International Press Club), and Abdrasilov Bolatbek Serikbayuly (Rector of the University, Ahmed Yasawi).

In the keynote session, Sir Richard J. Roberts, the 1993 Nobel Prize winner for discovering introns in eukaryotic DNA and the mechanism of gene-splicing, discussed forward-looking research and what it will take for the current generation to win a Nobel Prize. Ara Tahmassian, Chief Research Compliance Officer, Harvard University, talked about how Harvard managed to run its Research Office during the pandemic. Founder & CEO of QS Quacquarelli Symonds, Nunzio Quacquarelli, spoke about the future of higher education by 2022 and what a post-COVID education world might look like. Philip Terheggen, Managing Director, STM Journals, Elsevier, discussed the future of Open Science and Collaborations.

"There has never been a more important time to bring together the brightest minds in research and education to discuss the future," said Enago CEO Sharad Mittal. "The pandemic has raised new questions for researchers and publishers, and never before has the public been so engaged with science and the pursuit of truth."

Enago plans to continue hosting global events & bringing together experts from diverse industries to share insights on the future of science, research, education & plenty more. For more details, please visit our event page: https://www.enago.ru/see-the-future/conference-2020/