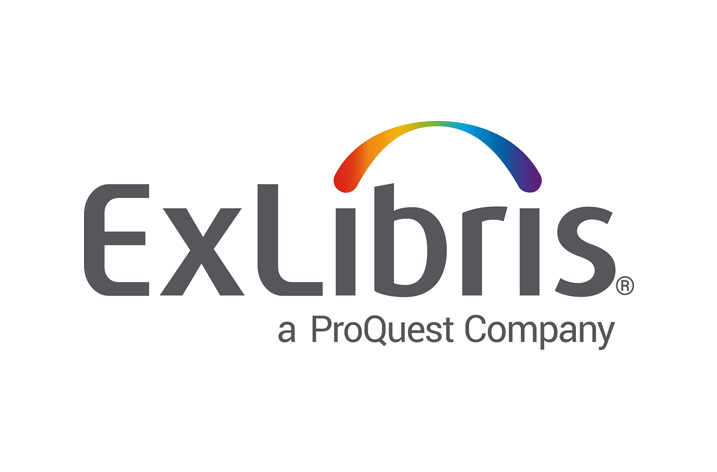 Ex Libris®, a ProQuest company, is pleased to announce that the Ex Libris Esploro™ research services platform will now be available to all Esploro development partners. The first release of Esploro represents an important phase in the development of a unified research platform that will lead to broader impact of research output, greater productivity, and increased collaboration.
Esploro development partners are already beginning to implement the first release, which supports the deposit and management of several research data types, as well as streamlined metadata handling that enables libraries, research offices, and researchers to work together on research projects.
The Esploro early adopters program is now open for those who wish to be part of the next phase of Esploro development and implementation. Through the program, early adopters will receive preferred business terms and prioritization of their requested enhancements. Participants will have an opportunity to provide feedback that will help Ex Libris tailor the Esploro solution to the needs of all stakeholders.
Carl Grant, associate dean of knowledge services and chief technology officer at the University of Oklahoma (OU) Libraries, an Esploro development partner, explained, "We are excited to see the first fruits of our collaboration with Ex Libris and the Esploro team. Managing research assets within Esploro will enable us to interweave the libraries into the research processes on the campus with minimal disruption, while adding major new efficiency and effectiveness to the research processes. Esploro will position the OU Libraries to become valued collaborators in research, a crucial and rapidly growing area of the university."
Paul A. Soderdahl, associate university librarian at the University of Iowa, noted, "With Esploro, the library demonstrates one more way in which we support the campus research enterprise, by collecting and curating all publications, scholarly contributions, and creative works produced by our researchers and scholars—in all formats and media—and doing so in an efficient and scalable way. The functionality in this early release of Esploro will enable us to better leverage technology by matching institutional data with web-scale discovery, thereby enabling us to develop and promote a comprehensive research collection that showcases Iowa's contributions, advancing knowledge and discovery in the sciences, the humanities, and the arts."
The University of Miami's Leland Deeds, head of information systems, added, "Esploro promises to enable our libraries to increase our support for the research needs of our faculty, academic staff, and graduate students and to further streamline workflows and data management between our libraries and our research office. The achievement of a more unified workflow throughout the research process has become increasingly important as our data management and preservation needs have grown."
Masud Khokhar, assistant director of digital innovation and research services at Lancaster University, commented, "This is a thrilling first step on the path to a comprehensive research services platform that will be unique to the research services management market. The research data management in the first release of Esploro will support a more unified workflow and better collaboration between libraries and research services."
The University of Sheffield's Tracey Clarke, associate director of academic and digital strategies, added, "We are eager to have access to the new Esploro release. The data flow and accuracy enabled by Esploro's handling of metadata is crucial for leveraging library expertise and allowing library and research systems to work together, while the research asset management will enable our library to better support academic research."
Shlomi Kringel, corporate vice president of Learning and Research Solutions at Ex Libris, noted, "Ex Libris is excited to share the first release of Esploro, an important step toward revolutionizing the way in which research data services are managed. With strong development partners at our side, we have full confidence in reaching our goal."
To learn more, visit the Esploro overview page.