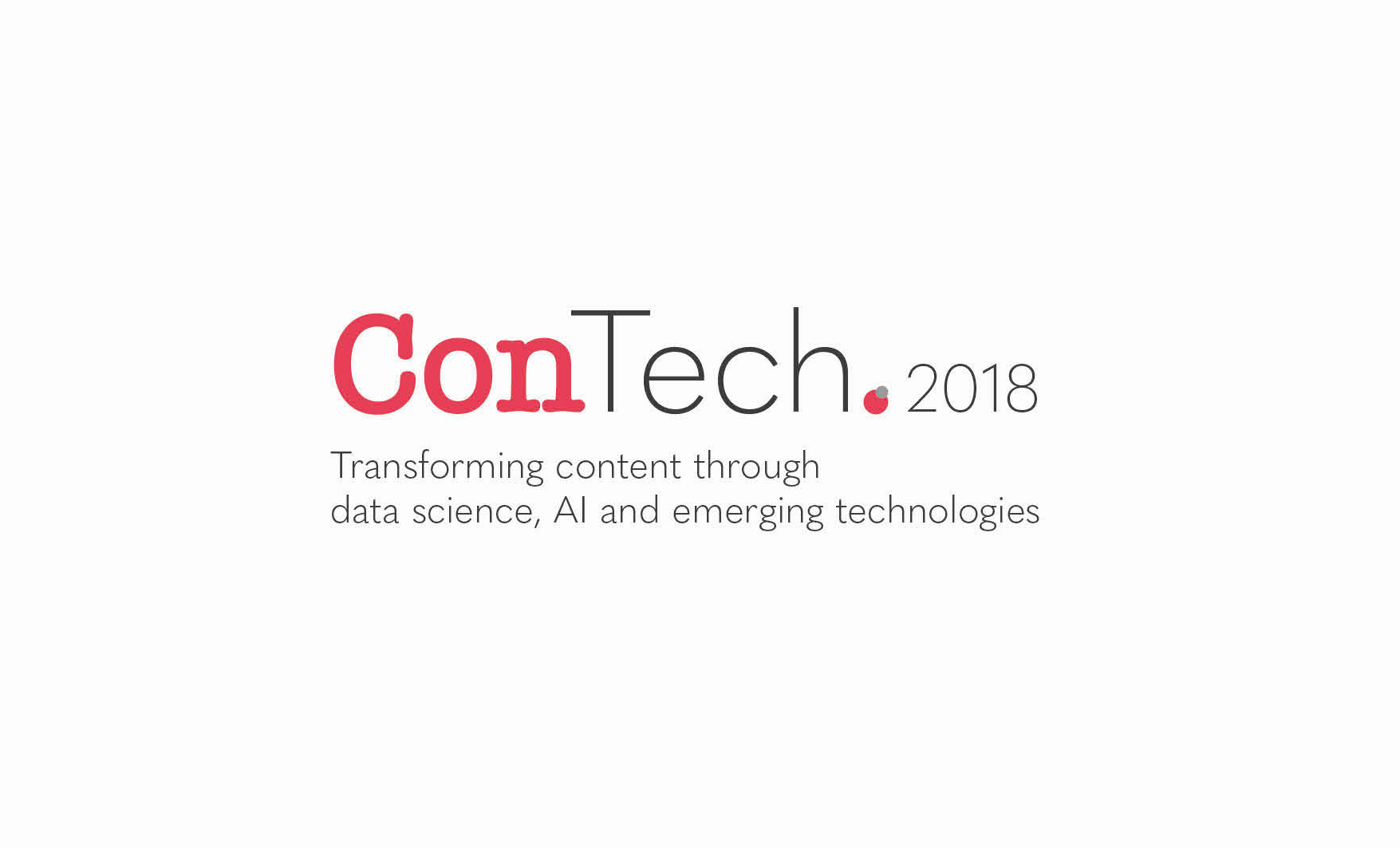 Transforming content through data science, AI and emerging technologies
Every organisation creating and managing content collects mountains of data, some valuable, some not. ConTech 2018 will examine where data science, content and technology come together.
At ConTech 2018 delegates will learn how a new generation of technology is impacting the world of content. Hear from the content pioneers who are already seeing the benefits of using data science, the data science visionaries who are building new content tools and understand how you can start applying data science to your own work – whether you are a publisher, content strategist or managing content for your organisation.
Some of the issues ConTech 2018 will focus on include:-
Leveraging value from content assets
Knowledge to intelligence
Applying data science to content repositories
Artificial intelligence for content publishers
Enriching content through data science/artificial intelligence
Content and the science of context
Unpacking AI
Data ethics
Taking knowledge from data
Digital content repositories
"Content creation and consumption is changing faster than ever before. This is impacting business models, patterns of behaviour and virtually every aspect of the role information plays across organisations. We are delighted to have created ConTech 2018 as a platform to showcase the very latest thinking and to help understand how data science can unlock a host of new opportunities for organisations of all types and sizes." said Clive Snell, MD – Info International Ltd
To register your interest and find out more go to www.info-international.co.uk