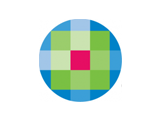 Lippincott Williams & Wilkins, part of Wolters Kluwer Health, a leading global provider of information and point-of-care solutions for the healthcare industry, today announced that it has completed several updates to Lippincott's Professional Development Programs, a series of online continuing education solutions for nurses in hospitals and other health institutions. Two new categories of e-courses are now available including pediatrics and hospital-acquired diseases. In addition, five new nursing competency evaluations have been incorporated into the program.
Lippincott's Professional Development Programs consist of evidence-based online courses organized into programs by key nursing specialties and topic areas. Each course is developed and designed to optimize nurses' clinical performance. Many of these courses also focus on the professional conduct and soft skills of the nurses. For example, a course delineates on stuff like why motivation is imperative, effects of lack of confidence, employee empowerment, etc. In addition, nurses can improve their management and leadership skills with goals that include continuous improvement of patient outcomes and ongoing evaluation of nursing competence. Most programs consist of e-courses, which include case studies and/or tutorial modules delivered in easy-to-learn, interactive formats. Competency evaluations assess a nurse's ability to think critically and analyze clinical situations.
The new Hospital-Acquired Conditions program consists of six new courses each addressing a single hospital-acquired condition. Also new is the Pediatric Nursing program, which has a total of 13 courses addressing pediatric diseases and conditions. Several existing e-courses also were reviewed and, as appropriate, updated to meet new guidelines including the 12-Lead ECG, ECG Rhythm Strip program, and the Preventing Ventilator-Assisted Pneumonia (VAP) course.
Competency Evaluation Expanded
In addition to new courses, five new competency evaluation modules were added which expand the program's evaluation component to include seven programs and a total of 17 modules. These programs evaluate the knowledge, critical thinking and analytical ability of nursing staff. Designed for health care institutions, these evaluations assess nurses' competency levels by providing online case study assessments that require knowledge of the latest evidence-based rationales. The new modules include:
ECG Rhythm Strip Interpretation
Basic Heart Sounds and Related Cardiac Conditions
Advanced Heart Sounds
Basic Breath Sounds and Related Respiratory Conditions
Advanced Breath Sounds
"These new pediatrics and hospital-acquired disease programs are helping us expand Lippincott's Professional Development catalog to better meet the needs of today's nurse and clinical educator," said Judith McCann, MSN, RN, Chief Nurse, Professional & Education, Lippincott Williams & Wilkins. "Our competency evaluation capabilities also are among the strongest in the industry and meet Lippincott's stringent standards."
Embedded Audio
In addition, competency evaluation module test questions have been updated to utilize embedded audio including heart sounds and breath sounds to provide a more complex and interactive testing environment. The new multimedia test questions, according to McCann, require a high level of critical thinking and analysis.
The programs and accompanying test exercises help build confidence as competency, skills and performance improve. Pre-test and post-test embedded self-assessments, images, charts and video clips add realism and improve information retention.
The upgraded Lippincott's Professional Development Programs are available immediately by subscription to hospitals and other healthcare facilities. To learn more or to purchase, visit www.LWWNursingSolutions.com, or call 800-326-1685.