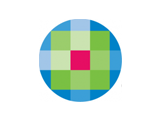 Lippincott Williams & Wilkins (LWW), part of Wolters Kluwer Health, together with Amirsys Publishing, Inc., today announced publication of Osborn's Brain: Imaging, Pathology, and Anatomy, the much-anticipated new text from world-renowned neuroradiologist and author Dr. Anne G. Osborn. Ever since she published her award-winning 1993 classic, Diagnostic Neuroradiology—the best-selling neuroradiology text of all-time—her admirers around the world have pleaded for a "new Osborn" teaching text. Osborn's Brain promises to be the new gold standard of its field.
Written for neurologists, neuroradiologists, and neurosurgeons, Osborn's Brain is designed to help residents, fellows, and practitioners think logically about the various pathologies that can affect the brain. The new 1,300-page volume weaves the critical aspects of brain imaging together with spectacular pathology examples and relevant anatomy. Osborn's Brain contains more than 3,200 high-resolution radiologic and pathologic images as well as detailed, full-color medical illustrations—all paired with clearly written explanatory text.
The format of Osborn's Brain departs significantly from Osborn's other recent publications. Rather than using bulleted text, Osborn returns to detailed prose of her earlier texts. Although she had said she would never write another prose-based text, according to Osborn, the prose format helps readers understand the reasoning behind the conclusions and makes the book an easy-to-read yet comprehensive learning resource. Furthermore, Osborn's signature summary boxes are sprinkled throughout the text to highlight the most important points from each section and facilitate quick review.
"Instead of approaching imaging in the conventional manner—starting with congenital anomalies and proceeding through the spectrum of acquired disorders—I structured the book as a learning curriculum," said Anne G. Osborn, author and University Distinguished Professor of Radiology at the University of Utah School of Medicine. "I start with the most immediate 'must know' topics, beginning with trauma, then move to a discussion of non-traumatic hemorrhage and vascular lesions. Presenting the most critical topics first gives quick access to what matters most."
"Anne Osborn has a rare gift for taking a highly complex topic and making it visually appealing and easy to understand," said Susan Driscoll, President and CEO, Wolters Kluwer Health, Professional & Education division. "In Osborn's Brain, she strikes a chord again by presenting the most up-to-date look at brain pathologies in a way that both informs and exhilarates. This impressive new volume will resonate as well with first-year residents as it will with seasoned neuroradiologists."
Anne G. Osborn, MD, is an internationally acclaimed teacher and lecturer, and author of several texts that are considered the definitive references in her field. She was the first recipient of RSNA's Outstanding Educator Award. Cited as one of the "20 Most Influential" people in radiology by Diagnostic Imaging magazine, she was the first woman elected president of the American Society of Neuroradiology, the largest subspecialty society in radiology.
Available now, the hardbound Osborn's Brain: Imaging, Pathology, and Anatomy comes with a companion eBook, accessible online with fully searchable text. Priced at $349, Osborn's Brain can be purchased by visiting www.LWW.com/osbornsbrain. For more information, visit www.LWW.com.