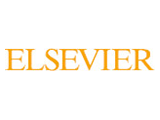 Maverix Biomics Inc., today announced at the 23rdInternational Molecular Medicine Tri-Conference (Tricon) in San Francisco CA that the company has signed a strategic cooperation agreement with Elsevier, a world-leading provider of scientific, technical and medical information products and services, to streamline the interpretation of raw next-generation sequencing (NGS) data to reveal new insights and to assist with critical decision making. The Maverix Analytic Platform will complement Pathway Studio's sample-to-insight workflow and incorporation of biological data from Elsevier's biology journals by providing easy, push-button data analysis, which is now integrated with Elsevier's Pathway Studio research solution for biologists. Financial terms were not disclosed.
The combination of the Maverix Analytic Platform and Elsevier's Pathway Studio is an integrated solution that starts with raw NGS data and quickly produces genome alignment, quality metrics, variant and expression analysis, and the ability to analyze and visualize disease mechanisms derived from published scientific data.
Today at Tricon, Maverix Biomics' Chief Scientific Officer Todd Lowe is chairing a keynote session entitled "Advances in Genome and Transcriptome Analysis," which will address advances in areas such as single cell analysis and CRISPR genome editing, as well as the use of DNA-seq variant analysis and RNA-seq expression analysis in fields such as clinical research and diagnostics as well as the workflow challenges in these settings.
"This collaboration gives more value to our customers – not only can they use the two great tools our companies produce, but they can now save time by seamlessly using them together. This reduces their workload, reduces complexity and increases accuracy of their analysis," said Jaqui Hodgkinson, VP Product Development of Elsevier Life Sciences Solutions.
"We are pleased to be able to offer the Maverix Analytic Platform directly integrated with the Elsevier's Pathway Studio solution for researchers," said Dave Mandelkern, Maverix president and co-founder. "The combined offering will help researchers unravel hidden biology in experimental data or literature-based evidence, which will be especially useful in building and visualizing disease models."