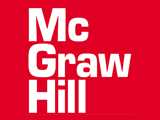 McGraw-Hill Education today announced a completely reengineered, tablet-friendly interface for ALEKS® (Assessment and LEarning in Knowledge Spaces), an innovative, adaptive learning system that provides an individualized learning experience for K-20 students based on their unique strengths and weaknesses. While the new ALEKS interface will officially be released to existing users on June 1, a free trial version is currently available to everyone.
The new version of ALEKS is the result of a revolutionary approach to product enhancement driven by extensive ethnographic research observing the different behavior patterns exhibited by students and instructors while using the adaptive technology. The student experience has been completely redesigned based on a deep understanding of five distinctive student archetypes, categorized by varying degrees of learning confidence and social behavioral patterns. The result is a tailor-made learning experience for each student, designed so they can accelerate through course materials, retain knowledge at a much higher level and ultimately be more successful in math and science.
"The new ALEKS interface is important because it comes as a result of direct feedback from students and instructors," said Peter Cohen, U.S. education group president at McGraw-Hill Education. "By adapting our technology to suit the mobile consumption habits of today's students, we're meeting them where they are and providing a more personalized and flexible learning environment so they can accomplish better learning outcomes."
Based on Knowledge Space Theory, ALEKS uses research-based artificial intelligence to determine precisely what each student knows, doesn't know and is most ready to learn in a given course. ALEKS interacts with students like a personal tutor, helping them study more effectively and efficiently by delivering the exact instruction they need, right when they need it. The ability to assist students at all levels using real-time feedback and inherent motivators has resulted in significant improvements in retention, success and confidence. While the hallmark of ALEKS was its data-driven computational excellence, this new level of research on student behavior and archetypes will allow the learning system to focus more on conceptual learning and increase student motivation and persistence.
Designed for tablet-based interaction with easier and faster navigation, the new version of ALEKS offers students and instructors an array of tools to manage coursework, including:
Progress Pie Chart using visual cues to depict a student's mastery of the course
Topics Carousel that allows students to easily navigate between topics they are ready to learn
Learning Pages provide students with detailed and interactive learning resources before attempting problems
Student Reports serve up progress data to give students greater visibility and ownership of their learning
Timeline View aligning a student's progress against the instructor's pre-determined learning objectives; and
Personalized Celebrations encouraging students to master more topics and attain learning momentum
ALEKS has a proven track record of success improving student performance in math:
The student pass rate in a Pre-Calculus course at

Clemson University

climbed from ~45% to 70% after implementing ALEKS.
Once instructors at

Pasadena City College

began using ALEKS, the success rate for students placed below intermediate Algebra increased from less than 18% to 75%.
In a

Utah

statewide pilot for adaptive math technologies, seventh grade students using ALEKS showed three times the growth in math achievement, compared to their peers.
After implementing ALEKS, test scores at Big Bear Middle School increased by an average of 30% in just one year.
"With ALEKS, students have to continually prove that they understand the material. The mastery-based learning is what the students need to succeed," said Denise Lujan, professor of mathematics at The University of Texas at El Paso. "We also found that students who went through ALEKS passed their college-level course at a higher rate."
Learn more about ALEKS by visiting www.aleks.com.