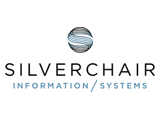 The Global Academic Division of Oxford University Press (OUP) announced today it has entered into an agreement with Silverchair Information Systems to migrate its extensive portfolio of journals and many of its online products to a new publishing platform powered by Silverchair's SCM technology.
OUP publishes more than 350 high-impact journals on behalf of hundreds of professional societies and associations, and more than 20 broad collections spanning medicine and health, arts and humanities, law, dictionaries and reference, science and mathematics, and social sciences. The quality of OUP's journals list is unparalleled: 25% of its titles rank in the top 10% of their respective Journal Citation Reports® categories, and 50% rank in the top 25%.
Migration to SCM will enable OUP to consolidate its digital publishing product operations to a single platform that supports optimized user experiences across a wide array of content types and functional use models. Both OUP and Silverchair have deep expertise in semantic classification—OUP with its Oxford Index, and Silverchair with its Semedica suite of semantic management tools. The resulting synergies will advance OUP's product segmentation and targeting, discoverability, analytics, and marketing automation. SCM's flexible interface is perfectly suited to provide a user experience specifically tailored to each of OUP's audiences. And SCM's production management tools will empower rapid product deployment to meet knowledge delivery opportunities as they arise.
"To implement our ambitious strategy for growth as a research publisher, we know we need not just a technology vendor, but a technology partner," said Tim Barton, Managing Director of Global Academic at OUP. "Following extensive diligence, we're confident that, with Silverchair, we will have the best possible technology partnership, accelerating OUP's capacity to innovate on behalf of our societies, authors, and users, and to provide them with market-leading support."
"The alignment of values, culture, and vision between our organizations is especially compelling," said Thane Kerner, CEO at Silverchair. "We are enthusiastic about supporting the world's preeminent scholarly publisher with Silverchair's technology and product development expertise.