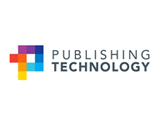 Publishing Technology has announced the appointment of Scott Winner, Executive Vice President of Global Projects, and Xin He, Technical Liaison Engineer, China.
Having joined the company in a newly created role, Scott Winner is responsible for overseeing and evolving how Publishing Technology delivers its innovations to customers, while ensuring that every project is successful and meets the customer's needs and expectations.
Scott has 20 years' experience in driving technology, technology related initiatives and product lines across a variety of different industries, including educational publishing, manufacturing, and financial services, and has held roles at Pearson Education, Amplify Learning, McGraw-Hill and the Fireman's Fund insurance company.
With seven years of software development experience, Xin He is based in the UK providing a vital bridge between the company's rapidly expanding Beijing-based team and its technical teams across the globe. His work will focus on the development of Publishing Technology's advance and pub2web products within the Chinese market.
Michael Cairns, CEO at Publishing Technology, commented:
"Last year I conducted a strategic review which highlighted several key positions that we needed to boost efficiency across the business and deliver the very best levels of service to our customers. Scott will be an invaluable addition to our executive team. He will be very much at the centre of how and when we deliver projects, and given his background and experience I am confident that he is a natural fit for this post. Xin's appointment is of vital importance as he will help us to align our Chinese and international teams and ensure that we are all working together seamlessly." 
Scott Winner, Executive Vice President of Global Projects, Publishing Technology, said:
"Joining Michael and the Publishing Technology executive team is a privilege and I'm very much looking forward to applying the knowledge and experience I've gained to how we deliver to our customers. The company is making great strides in how it delivers value to its clients and I'm excited about playing an instrumental role in driving this strategy forward."