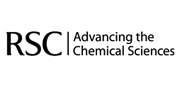 RSC Publishing is pleased to announce that it is developing the RSC Publishing Platform to work with Shibboleth institutions all over the world giving customers and users more access to high impact scientific content.
Already compliant with UK Access Management Federation, RSC Publishing is now meeting the requirements of the Japanese Federation GakuNin for their Shibboleth compliance.  GakuNin member institutions can now access content they subscribe to with their GakuNin username and password whether on or off campus.
Shibboleth offers federated identity-based authentication and authorisation which allows one security domain to be shared with the users of that federation, enabling members to have single sign on and removing the need for multiple usernames and passwords. It is a well used project all over the world with academic institutions.
Stephen Hawthorne, Sales Director at RSC Publishing says, "The RSC fully supports easing access to quality content for researchers worldwide and implementation of the Japanese Federation GakuNin for Shibboleth is the next step in our strategy to achieve this."
As well as working towards global Shibboleth compliance, RSC Publishing high impact content is still accessed through registered IP addresses and Athens. For any technical queries, please
EMAIL technicalsupport@rsc.org