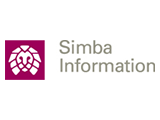 The announcement, last month, of a blockbuster merger in scientific, technical and medical (STM) publishing is the first major industry consolidation since John Wiley & Sons bought Blackwell Publishing prior to the Great Recession of 2008.
Holtzbrinck Publishing Group and BC Partners announced Jan. 15 an agreement to merge Springer Science+Business Media with the majority of Holtzbrinck-owned Macmillan Science and Education — namely Nature Publishing Group, Palgrave Macmillan and the global businesses of Macmillan Education.
"The deal would create a clear No. 2 player in the STM and scholarly market," said Dan Strempel, senior analyst, business professional group at Simba Information which published the report, Global Medical Publishing 2015-2019. "Right now, Springer, John Wiley andWolters Kluwer all hover at just over $1 billion in annual STMS revenue. Together the new Nature Springer group would have $1.42 billion."
Elsevier is the clear market leader with more than $3.3 billion in annual revenue.
"The new Springer-Nature group would have its greatest impact in journal publishing where it would vault ahead of Wiley to take the No. 2 spot with approximately 9.3% of the market, to Wiley's 7.7%," Strempel added. "And in terms of title count, the merged group would surpass even Elsevier's list by approximately 90 journals."
In STM journal publishing, six companies control 40% of the revenue generated worldwide. This merger reduces that number to five companies: Elsevier, Springer-Nature, John Wiley & Sons, Informa (Taylor & Francis) and Wolters Kluwer. In this business, economies of scale are important to attract new journals to publish on behalf of professional and scholarly societies, but also to increase the breadth and "must-have" nature of a publisher's Big Deal journal package for academic libraries.
Upon completion of the transaction, the new group will be under joint control of Holtzbrinck and funds advised by BCP with Holtzbrinck retaining a 53% share. Published reports indicate that BCP intends to sell its 47% stake, possibly through an initial public offering, in the next few years. The transaction is subject to approval by various competition authorities, which is expected in the first half of 2015.