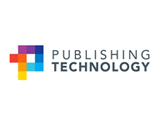 Publishing Technology, the leading provider of content services to the publishing industry,welcomes the Society for General Microbiology (SGM), the largest learned microbiological society in Europe, to its digital hosting platform pub2web.
The new digital hub will bring together all of SGM's content in one place and provide its worldwide readership with seamless access to its five published journals – Microbiology, Journal of General Virology, International Journal of Systematic and Evolutionary Microbiology, Journal of Medical Microbiology and JMM Case Reports, which is a peer-reviewed, online open access journal.
Built on pub2web's award-winning RDF triplestore, the new SGM publishing website will offer users a highly interactive experience with responsive design, unparalleled search capabilities through semantic discovery and progressive browsing options, as well as article level metrics. Additionally, integration with databases like PubMed and leading social networks will allow SGM's users to share the latest reviews and research with their peers. And with powerful publisher tools at its disposal, SGM will have the control to continuously publish content, add new titles, moderate blogs and create collections on the site.
Leighton Chipperfield, Head of Publishing at SGM, commented:
"Following a comprehensive review process, Publishing Technology was identified as the vendor that could best support SGM's goal of becoming a best-in-class, digital-first publisher. Through the pub2web platform, readers will find it easier to discover, use and share content. Authors will see their work enriched and will be able to constantly measure its impact among their peers. We look forward to the benefits of this partnership for all those who engage with our journals".
Michael Cairns, CEO at Publishing Technology, added:
"We are delighted to be working with SGM on building its new site and fulfilling an integral role in its digital future. It is exciting for us to partner with yet another learned society of this size that is so future-focused, and clearly understands and embraces the crucial role that technology plays. With pub2web, SGM will benefit from a robust, feature-rich platform that we are confident will match its ambitions and aspirations in the years to come, just as well as it does today."