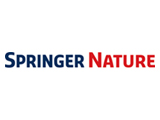 Key competition authorities including the European Union and the US Department of Justice have cleared the merger of Springer Science+Business Media and the majority of Macmillan Science and Education. The new company will be called Springer Nature.
The agreement between Holtzbrinck Publishing Group (owner of Macmillan Science and Education) and BC Partners (advisors of funds which own Springer) was announced on 15 January 2015.
Derk Haank, CEO of Springer Nature, said:
"Today marks our inaugural day together as a new company. We are bringing the Springer and Nature brands to the fore in our new name to emphasize the rich science publishing heritage that we share. Our newly expanded company is home to a wide range of brands and successful businesses with a global footprint. This includes our respected global language learning, schools and higher education group, and our Professional group which supports professional learning in fields such as medicine, engineering and transport.
"Taking a unified one company approach will enable us to have a global view. This will put us in a strong position to benefit from the combined skills and talents of our organization and to better serve researchers, students, teachers and professionals by helping them to discover more. I am very excited about the road ahead for Springer Nature."