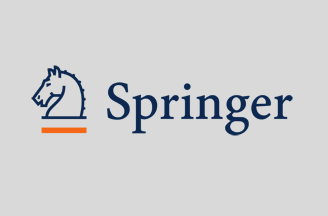 Springer announced that beginning in January 2014, it will publish Academic Psychiatry in partnership with the Association for Academic Psychiatry, American Association of Chairs of Departments of Psychiatry, American Association of Directors of Psychiatric Residency Training and the Association of Directors of Medical Student Education in Psychiatry (the Consortium). The journal will be published six times per year, and articles will be available on Springer's online platform, SpringerLink (link.springer.com).
This new partnership with Springer will enable Academic Psychiatry to expand and strengthen its mission to stimulate advancements in academic medicine, focusing on academic psychiatry and the behavioral health disciplines. Academic Psychiatry features scholarship in five key areas: education; leadership and administration; professional development; professionalism and ethics; and health and well-being. Given Springer's reach, the expanded target audience includes researchers, educators, academic leaders, administrators, trainees and clinicians whose work supports a better understanding of mental health in all areas of medicine and the behavioral health professions.
"We are working to ensure that our mission, our journal and its body of research will reach the widest possible international audience," said Dr. Laura Roberts, Editor-in-Chief since 2002. "In order to do so we sought a publisher with the experience and technology to serve our readers throughout academic medicine and in behavioral health professions across the globe. We see our journal as helping the professionals who are entrusted with the well-being of people with mental illness and society at large, now and in the future.
Antoinette Cimino, Editorial Director, Clinical Medicine at Springer, said, "We at Springer are proud to be chosen by the Consortium for this new project. Our strong international publishing programs in both psychiatry and clinical medicine are further enhanced by the publication of Academic Psychiatry, and we look forward to helping our new partners further their important work."