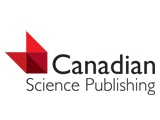 Canadian Science Publishing (CSP), an independent, not-for-profit scholarly publisher dedicated to serving the needs of researchers and their communities,  and the Agricultural Institute of Canada (AIC), a not-for-profit institute dedicated to broadening society's knowledge and use of science and agriculture,  announced today that the organizations have reached an agreement for CSP to acquire three journals: the Canadian Journal of Animal Science(CJAS), the Canadian Journal of Plant Science (CJPS), and the Canadian Journal of Soil Science (CJSS). This acquisition is effective immediately with CSP taking over production, management, and subscription sales for the remainder of 2015 and onward.
"We are so pleased to include these eminent journals as part of our growing suite of NRC Research Press journals," said CSP Executive Director, Suzanne Kettley. "CSP is excited to guide these journals through the next stage of their long and prominent history," Kettley continued, "Through this acquisition we have ensured that these journals, founded in 1921, stay in Canada with an independent Canadian publisher. We are proud to continue to provide a professional Canadian publishing channel for Canadian and international research."
"AIC's intent was to find a Canadian publisher with an impeccable reputation that would enable the journals to grow and better support the scientific communities they serve," said Serge Buy, Chief Executive Officer of the AIC. "It was our highest priority that these journals continue their long history of publishing top science with a publisher that values the same things as AIC: scientific integrity, knowledge sharing, and community support," continued Buy, "AIC looks forward to seeing these journals continue their history of publishing the highest quality peer-reviewed research in the fields of agriculture."
CSP's growing list of titles now includes 20 journals under the NRC Research Press imprint, one journal under the CSP imprint, and 16 client journals. Before this acquisition, CJAS, CJPS and CJSS were long-standing customers of CSP. CJAS, CJPS and CJSS articles already exist on a shared online platform and the historical relationship between CSP and the journals has ensured immediate implementation with no lag time for customers.