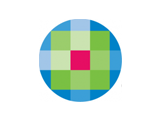 Wolters Kluwer Health, a leading global provider of information and point-of-care solutions for the healthcare industry, has introduced Lippincott's NCLEX-RN PassPoint, powered by PrepUTM. This adaptive learning and exam prep tool for nursing students simulates the National Council Licensure Examination for Registered Nurses (NCLEX-RN®) with comprehensive, adaptive practice exams, and includes access to thousands of pages of evidence-based, clinically oriented content.
 
Lippincott's PassPoint is built on and expands upon the content and functionality of Lippincott's NCLEX RN 10,000,powered by PrepUTM, which has been proven to improve classroom performance and optimize students' chances of passing the NCLEX-RN.*
"PassPoint is the first learning tool that fully integrates content with the adaptive learning system, so students can immediately work to fill learning gaps as they discover them," said Susan Driscoll, President of Wolters Kluwer Health, Professional & Education. "This unique system, created specifically for this exam and proven to increase passing rates, also continually adjusts for each student's level of learning. PassPoint is an exciting mix of content and technology that provides both faculty and students with a powerful, personalized learning pathway."
Students can use Lippincott's PassPoint to prepare for the NCLEX-RN and make a smooth transition from the classroom to nursing practice. PassPoint offers students practice quizzes that adapt in difficulty and reinforce knowledge of specific components of the nursing curriculum, along with instructor-driven assignments to validate understanding of core content.  Students can complete multiple simulated NCLEX-RN tests to gauge their readiness to sit for licensure.
 
PassPoint helps prepare students to succeed in nursing practice by exposing them to the leading evidence-based content used in over 1,500 healthcare facilities nationwide. PassPoint links directly to content from both Lippincott's Nursing Procedures and Skills, which includes step-by-step instructions for clinical skills competencies, andLippincott's Nursing Advisor, which provides specific clinical answers synthesized into entries on diseases and conditions, signs and symptoms, diagnostic tests, treatments, and hospital-acquired conditions.  Both of these products are trusted and used by thousands of direct care nurses at the bedside to support better patient care through evidence-based practice.
Nursing school faculty can also review student progress on the simulated exam via PassPoint. The PassPoint practice exam simulator will help instructors and students determine knowledge gaps, remediate to rectify challenging areas, and build confidence as the real certification test approaches. Detailed summary reports track students' ongoing performance, helping them evaluate weaknesses and strengths and prioritize areas for deeper study.
"Review of this content–now connected to thousands of NCLEX-style questions and accompanying rationales–will dynamically engage students, assist them to think critically, and help them make the best possible choices, not only for the NCLEX but for their future role as a safe and effective provider of nursing care," said Driscoll.
* More than 98 percent of U.S. nursing students who used NCLEX-RN 10,000, Powered by PrepU to prepare for NCLEX-RN passed the exam, exceeding the national passing average by more than 10 percentage points, according to research conducted with the National Center for Research on Evaluation, Standards and Student Testing at UCLA.  UCLA evaluated PrepU results in 16 undergraduate nursing courses involving nearly 700 students.   Research has also found that students who use PrepU to support classroom and textbook learning frequently outperform both prior classes and current classmates who did not use the tool.