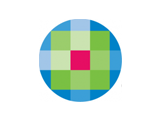 The Health division of Wolters Kluwer, a leading global provider of information and point of care solutions for the healthcare industry, announced today that its Clinical Drug Information solutions are used in 25 out of the 27 top-scoring hospitals achieving Honor Roll status in U.S. News & World Report Best Hospitals and Best Children's Hospitals 2015-2016 rankings. Additionally, its Lexicomp® drug references are used by 19 of the 20 top-ranked pediatric hospitals for neonatology from the U.S. News & World Report 2015-2016 Best Children's Hospitals list.
The 2015-16 hospital rankings evaluated surveys of more than 140,000 physicians across nearly 5,000 medical centers in the U.S. High scores within at least six of the 16 specialties evaluated earned 15 hospitals a place on the Honor Roll. Death rates, patient safety and hospital reputation were a few of the many factors considered. In the category of best children's hospitals, evaluations were conducted across 10 specialties, and high scores in three or more of the 10 specialties examined earned Honor Roll status for 12 hospitals.
Wolters Kluwer's Clinical Drug Information unites the expertise of more than 300 professionals to provide aligned drug information resources across its leading applications, Lexicomp, Medi-Span® and Facts & Comparisons®. Thousands of hospitals in the U.S. use clear, concise Lexicomp and Facts & Comparisons drug references online, on mobile apps, and integrated into EMR functions to provide clinically relevant drug content and interactive clinical tools at the point of care. Hospitals trust Medi-Span drug data, integrated in their EMRs, to power medication safety screenings and meaningful clinical alerts. Together, these aligned solutions help health systems reduce medication errors, enhance patient safety, lower system-wide costs, and increase workflow efficiency throughout the continuum of care.
"Once again, Wolters Kluwer is proud to be the trusted drug information provider to so many of the nation's top hospitals, according to the prestigious U.S. News & World Report rankings," said Denise Basow, MD, President & CEO of Clinical Effectiveness at Wolters Kluwer. "The strong, ongoing relationships between Clinical Drug Information and these respected, high-performing healthcare institutions serve as a testament to our commitment to quality and innovation and to the hospitals' dedication to superior patient care."