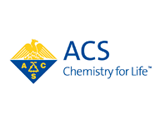 Bassam Z. Shakhashiri, Ph.D., president of the American Chemical Society, the world's largest scientific society, comments on today's award of the Nobel Prize in Chemistry to Robert J. Lefkowitz, M.D., of the Howard Hughes Medical Institute and Duke University Medical Center, in Durham, N.C., and Brian K. Kobilka, M.D., of Stanford University School of Medicine, in Stanford, Calif. The Royal Swedish Academy of Sciences awarded the prize for studies of G-protein–coupled receptors.
"As president of the American Chemical Society, the world's largest scientific society, I am delighted to congratulate the new laureates on behalf of our more than 164,000 members. They have made tremendous strides in our understanding of health and disease. Almost half of all prescription medications work through the mechanisms that Lefkowitz and Kobilka have explored. The resulting insights are helping us develop new medicines for combatting disease, one of the great global challenges facing humanity."
Lefkowitz has published more than 22 papers in ACS' suite of peer-reviewed scientific journals, including Biochemistry and the Journal of Medicinal Chemistry, and Kobilka has published results of his research in Biochemistry and Analytical Chemistry.
News media can arrange telephone interviews with Shakhashiri or ACS immediate past-president Nancy Jackson, Ph.D., through the ACS Office of Public Affairs contacts listed at the top of this page. Jackson is manager of the International Chemical Threat Reduction Department in the Global Security Center at Sandia National Laboratories.
Shakhashiri is 2012 president of the American Chemical Society. The William T. Evjue Distinguished Chair for the Wisconsin Idea at the University of Wisconsin-Madison, he is former assistant director of the National Science Foundation for Science and Engineering Education and internationally noted for leadership in promoting excellence in science education. The Encyclopedia Britannica cites him as the "dean of lecture demonstrators in America." Shakhashiri's scholarly publications include the multi-volume series Chemical Demonstrations: A Handbook for Teachers of Chemistry. He founded and directs the Wisconsin Initiative for Science Literacy.