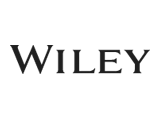 John Wiley and Sons Inc. announced today its selection by the Association for the Sciences of Limnology and Oceanography (ASLO) to publish their highly regarded portfolio of journals focused on marine and inland water systems.
Effective January 2015, Wiley will assume publishing responsibility for ASLO's top-ranked academic journals, Limnology & Oceanography and Limnology & Oceanography: Methods, as well as its newsletter, Limnology & Oceanography Bulletin, and digital lecture series, Limnology & Oceanography e-Lectures. Wiley will also host the Associations former publication, Limnology & Oceanography: Fluids and Environments, which will be freely available on Wiley Online Library.
For over 50 years, ASLO has been the leading professional organization for researchers and educators in the aquatic sciences. With over 3,800 members from around the world, ASLO fosters scientific advancement and knowledge in the community through its renowned publications, international meetings, special symposia, and contributions to public policy related to freshwater and ocean resources.
"ASLO is extremely pleased to join in partnership with Wiley," said James J. Elser, President. "This is an important step in the strategic development of our entire publications portfolio. Wiley's long and distinguished history of partnering with scholarly societies, and their commitment to dissemination and discoverability of scientific research, make this an ideal collaboration, poising ASLO to better navigate the very significant changes and challenges in scholarly publishing. This will offer immediate and significant benefits to ASLO's members, editors, reviewers, and authors. This is a key piece of what I have described to our members as 'ASLO 2.0', an ASLO that can better meet the pressing research, training, and policy demands that surround water in the 21st Century."
The partnership will enable the growth of ASLO's journal portfolio worldwide and expand services for ASLO members, readers, authors and editors. The ASLO community will also benefit from Wiley's enhanced online experience which focuses on mobility, flexibility, discoverability and usability and provides exciting new digital and technological capabilities.
"Wiley is delighted to be selected as ASLO's publishing partner," said Colette Bean, Vice President and Publishing Director, Global Research, Wiley. "The work of ASLO and the communities it serves, advances the knowledge and stewardship of aquatic systems and is essential to the sustainability and betterment of our planet. We look forward to working with ASLO to support the dissemination of its world class research to a global audience."