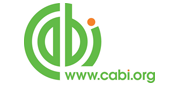 Researchers now have faster and easier access to information on development projects, thanks to an upgrade to the Department for International Development's (DFID) website.
For the first time, research that had previously been communicated through the Research for Development (R4D) website is now fully integrated into DFID's website, creating a one-stop shop for all information relating to the UK Government's international development activities.
The Research for Development (R4D) portal, which contains information on all research funded by DFID, was initially established in 2006 and managed by CABI.
Although the website was already proving successful in the dissemination of research, this upgrade will take that further, with research searchable not only by a simple keyword but also by country or region, by theme, by research contacts, or by advanced boolean search.
CABI has decades of experience in providing users with clearly organized, accessible data and has applied this to the new site. Martin Parr, who leads the team working on the project, explained: "This upgrade has created a much more modern, exciting interface for R4D" adding that, with this project, "CABI is helping to open up access to research and provide DFID with a means to quantify and qualify the research that it funds".