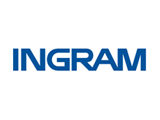 As more students and educators worldwide adopt digital course materials, Ingram Content Group Inc. today announced that Campus eBookstore, Inc. has selected its VitalSource Bookshelf® platform to enhance and expand its e-textbook offering to institutional and retail bookstore customers.
"Working with Vital Source, we have access to thousands of e-textbooks from the world's leading publishers, and, the technology to help us deliver content in the formats of choice to the leading devices in the market today including Mac®, Windows®, iPad®, and Android®," said Chris Tabor, President, Campus eBookstore, Inc. "As institutions integrate more digital components and learning tools into curriculums, working with a proven industry leader like Vital Source gives us tools to grow our platform and give our customers the newest and most relevant e-textbooks in demand today."
The creation of an e-book-distribution platform at college stores is typically an expensive and complex proposition. Campus eBookstore, Inc. (CEI), a development project owned and operated in Canada and the USA by the Canadian Campus Retail Associates Inc. (CCRA), and the Independent College Bookstore Association Inc. (ICBA), was developed to provide affordable alternatives and complements to traditional course materials. Through its work with Vital Source, CEI will provide a rich digital textbook catalog to more than 170 independently owned college bookstores in the United States and Canada.
"E-textbooks are a growing and very important part of the future of education," said Kent Freeman, Chief Operating Officer, Vital Source Technologies, Inc. "We are pleased to support Campus eBookstore in their efforts to make e-textbooks available to all participating member stores. Their innovative model ultimately helps more of today's content reach more educators and students in North America."
Vital Source, one of Ingram's fastest growing businesses, is the preferred and most used e-textbook delivery platform in higher education today. With longstanding relationships with more than 200 of the best-known publishers, and with over 2.2 million registered users on 6,000 campuses in 200 countries and territories worldwide, the platform was designed to support learning and built to scale for dramatic growth. Combining the education and technology background of the Vital Source team with the book industry resources and leadership of Ingram, Vital Source is firmly positioned as a market leader in the digital learning space.