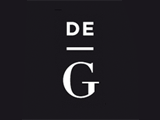 After the integration of Oldenbourg Verlag and Akademie Verlag in the publishing structure De Gruyter presents the new organization of its imprints: All tracks of the Subjects History, economics, computer science and the German engineering are published from January 2014 under the brand name "De Gruyter Oldenbourg".
Works that are published in collaboration with a scientific academy, to appear in the future under the Imprint "De Gruyter Academy Research".
"Our portfolio has grown over the past years clearly, and to authors and users to facilitate the orientation, in addition to the traditional brand De Gruyter established and respected brands Academy and Oldenbourg will occupy a permanent place in the program." Explains Dr. Sven Fund , Managing Director at De Gruyter. "The newly launched umbrella brand strategy enables us at the same time to achieve maximum visibility in the international presence."
The Imprints "De Gruyter Mouton" for linguistics, "De Gruyter Saur" for the library, Science and the Swiss publishing "Birkhauser" remain unchanged.
Journals, books and databases of all other subject areas appear under the umbrella brand "De Gruyter."