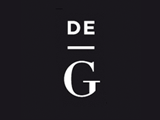 With the new open-access model of De Gruyter can roughly 45,000 e-dition of publishing backlist titles are freely available. For a price of EUR 1,500 / $ 2,100, a customer can a book with the same standard as a commonly on the e-dition Buy produced work as an eBook that is then set access-free under CC-BY-NC-ND license on De Gruyter Online .
This extended open access offer is aimed primarily at libraries and research institutions, which at more titles ordered a quantity discount will be given. However, individuals can use the offer. For example, an author can be his own work later to be an open access titles. The possibility exists for all publications that have a release date in 2004 or earlier and are not included in any of the "best-of-package".
"The option to open access for the e-dition complements the existing title granted open access features of the De Gruyter, "says Katrin Siems , Vice President Marketing & Sales at De Gruyter. "Library customers and authors can publish not only new releases and current journal articles open access, but also make archive titles digitally and freely available."
In early April De Gruyter had 100 selected titles from his e-dition on the crowdfunding platform Unglue.it adjusted so that they can be made ​​using the open access books available worldwide.