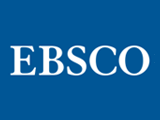 A new resource will save time and money for intellectual property and patent professionals who are involved in one of the most critical parts of the patent approval process – the prior art search. EBSCO introduces Non-Patent Prior Art Source™ to provide a fast, single point of access to the largest non-patent literature repository available for those conducting prior art searches.
Non-Patent Prior Art Source is the most comprehensive index of scientific, technical, medical and business journals, magazines, e-books and other non-patent literature available today. It provides links to millions of full-text STM articles dating back to 1885 to assist in patentability searches. This powerful research tool enables intellectual property professionals to identify any prior art that relates to a particular patent application.
More than 50 percent of all prior art is discovered in non-patent literature and the database is used by the U.S. Patent and Trademark Office, making Non Patent Prior Art Source an essential resource for patent attorneys, patent agents and others involved in intellectual property management.
EBSCO Vice President of Product Management Tad Goltra says that Non-Patent Prior Art Source gives intellectual property professionals a one-stop resource for monitoring new information, optimizing the chance for a patent approval and defending intellectual property. "Non-Patent Prior Art Source lets intellectual property professionals continually watch for new methods and technologies in technical literature. Then, during the application process, it allows them to anticipate what patent examiners will discover in order to minimize the likelihood of rejection of their own patent application and demonstrate any prior art that may be relevant in a competitor's patent application."
Non-Patent Prior Art Source is accessible on mobile devices and can easily be integrated into SharePoint, CRM, Intranet and dedicated search box widgets. For more information on Non-Patent Prior Art Source, visit http://www.ebscohost.com/corporate-research/non-patent-prior-art-source.