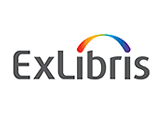 Ex Libris
®
 Group, a world leader in the provision of library technology solutions, is pleased to announce that it has recently signed an agreement with Data Planet™ to include its extensive collections of original datasets in the Primo Central Index. More than 12,000 summary-level data records from Data-Planet will be available in the Primo Central Index, allowing all PCI users to link directly to Data-Planet Datasheets. This number will quickly grow to more than 120,000 records.
Offered as a cloud-based service to institutions around the globe, the Primo Central Index gives users access to hundreds of millions of scholarly e-resources of global and regional importance.
The Data-Planet repository of statistical content currently holds more than 5,000 datasets presented in more than two billion views of data (maps, trends, tables, rankings). The datasets are sourced from reputable public and private organizations and cover topics across 16 broad subject areas, including Agriculture; Banking, Finance, and Insurance; Criminal Justice; Education; Energy Resources and Industries; Government and Politics; Health; Housing and Construction; Industry: Commerce; International Relations; Labor; Defense, and more.
Michal Gindi, director of publisher relations at Ex Libris, commented: "We are pleased to be able to offer Data Planet's unique statistical datasets to all Primo Central users. This agreement will make officially sourced data easily discoverable by students and researchers around the world at over 1900 institutions using Primo."
"This partnership with Ex Libris is an exciting move for Data Planet," President Matt Dunie remarked. "Adding our datasets to Primo Central supports Data Planet's overriding objective of making statistical data more widely available to a diverse population of library users."