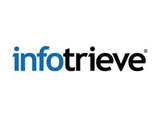 Infotrieve, Inc. (www.infotrieve.com), the leader in global-enterprise SaaS software and business services for scientific, technical and medical ("STM") published content access and management, and LM Information Delivery (www.lminfo.com), the leading Northern European subscription and information services provider, today announced they have entered into a sales agreement to expand the reach of Infotrieve's enterprise e-content access and management solution, Mobile Library to the Northern European territories of Belgium, Denmark, Finland, Luxembourg, the Netherlands, Norway, Sweden and the United Kingdom. Under the terms of agreement, LM Information Delivery will support Infotrieve's business development activities and serve as an extension of its existing sales force.
"We are excited to partner with LM Information Delivery to bring information centers within its regional stronghold in Northern Europe the award-winning e-content access, acquisition and management capabilities of Mobile Library," said Mary Ging, Managing Director of EMEA for Infotrieve.
The Mobile Library offers solutions to serve a variety of customer needs. From expedient, high quality and cost effective document delivery supported by the world's largest collection of published STM research, to comprehensive rights management and sophisticated usage analytics built to help global enterprises optimize the content licensing process, Mobile Library provides a secure and flexible e-content management solution. The integrated content management offering built into Mobile Library offers cloud-based access to an organization's full suite of information assets maximizing access to electronic subscriptions, databases, research literature, enterprise repositories and personal files all while enabling secure collaboration.
LM Information Delivery's Chief Operations Officer, Zahra Touil, said:
"LM Information Delivery is thrilled that we are able to further develop our partnership with Infotrieve. Their Mobile Library service ties in perfectly with LM Information Delivery's existing range of services for libraries and research centres and we are very pleased to be able to provide this to our customers in Northern Europe."
Established in 1972, LM Information Delivery is the leading Northern European subscription and information services provider. LM Information Delivery provides customers with Subscription Management Services, eResource Access and Management Services, eBook Services and Database Services. Their customers include university and research libraries, hospital and medical libraries, public libraries, governmental and non-governmental organisations and corporate information services.