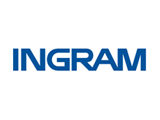 Ingram Content Group Inc., today announced plans to launch its IngramSparkSM offering, a new Publish On DemandSM platform. The easy-to-use, online publishing tool provides independent publishers with simple, cost-effective access to Ingram's global distribution network for print titles and e-book content.
"Through the IngramSpark platform, independent publishers will now have access to Ingram's reach, enabling them to affordably print copies, distribute books to global retailers, make titles available to all major e-readers and connect with more customers worldwide," said Mark Ouimet, Vice President & General Manager, Ingram Publisher Services. "We wanted to make it easy for publishers to create an account and start uploading their content in just a few minutes."
The new platform builds on the comprehensive services that Ingram already offers to independent publishers. The platform, which is set to launch in July 2013, gives publishers the tools to manage their print books and e-books in one location. A cost-effective way to publish, it's free to open an account. Print titles can be managed through an on-demand, low-risk inventory model, and e-book distribution will be available in August.
The platform integrates Ingram's best-of-class print-on-demand and digital distribution technologies. Publishers that use the IngramSpark service will have access to Ingram's extensive distribution network. Ingram's network distributes content to thousands of booksellers and online retailers around the world.
After its initial launch, Ingram plans to expand the reach of its IngramSpark service to include Ingram's MyiLibrary® academic library platform, wholesale and full-service Ingram Publisher Services options, file conversion services, and sales and marketing programs.
Learn more about the IngramSpark service, register for an account and begin uploading content for distribution at www.ingramspark.com after the publishing portal goes live in July 2013.