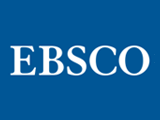 Innovative and EBSCO Information Services (EBSCO) have extended their strategic partnership to incorporate all platforms in the expanded Innovative product portfolio, including Polaris ILS, Vital, and Virtua. The partnership activities between the two companies for Innovative's Sierra Services Platform and Encore Duet will continue.
"In recent years, EBSCO and Innovative have launched successful initiatives designed to improve the library experience for staff and patrons," says Innovative CEO Kim Massana.
"Encore Duet, for example, leverages the combined expertise of both companies to provide a single search for the local catalog and digital collections, as well as articles from EBSCO Discovery Service™." Encore Duet is the newest implementation of the market leading Encore Discovery Platform that integrates the full portfolio of EDS content and metadata with the library's local collections. This makes a powerful, single search result of all of the library's holdings. In addition, the Agreement provides the opportunity for Innovative to integrate other EBSCO products including the EBSCO Knowledgebase into Innovative's various ILS and Library Services Platform offerings.
EBSCO's Executive Vice President, Sam Brooks says: "We know our customers are continually seeking ways to improve access to library collections and provide a seamless patron experience and that is absolutely our focus. The continuing success of our partnership with Innovative is a testament to what two vendors can accomplish when they decide it is in their collective best interests to develop solutions that leverage their strengths and, most importantly, serve the needs of their customers." – See more at: http://www.iii.com/news-events/pr/innovative-and-ebsco-information-services-extend-strategic-partnership#sthash.hLGrXYea.dpuf