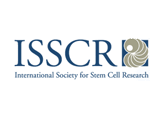 The International Society for Stem Cell Research (ISSCR) announces the launch of Stem Cell Reports, its new online, open-access journal. With a focus on shorter, single-point articles, Stem Cell Reports will publish high-quality, peer-reviewed research presenting conceptual or practical advances across the breadth of stem cell research and its applications to medicine. Stem Cell Reports will be published by Cell Press, with the inaugural issue to debut in June 2013 in conjunction with the ISSCR 11th Annual Meeting.
Under the leadership of distinguished Editor-in-chief Christine Mummery, PhD (Leiden University Medical Center, Netherlands), Stem Cell Reports will provide efficient, fair and informed review and publication. Dr Mummery is joined by Associate Editors Nissim Benvenisty, MD, PhD (Hebrew University, Israel), Thomas Graf, PhD (Center for Genomic Regulation, Spain), Hideyuki Okano, MD, PhD (Keio University School of Medicine, Japan) and David Scadden, MD, PhD (Massachusetts General Hospital/Harvard University, USA).
Shinya Yamanaka, MD, PhD, ISSCR President and Nobel Laureate said, "We are thrilled to announce the launch of the ISSCR's journal, Stem Cell Reports. This unique, open-access forum will provide the membership and the wider scientific community with high visibility for their research and accelerate the speed with which advances and new ideas are shared and expanded."
"We are delighted to partner with Cell Press to publish Stem Cell Reports," said Nancy Witty, ISSCR Executive Director and CEO. "The ISSCR's journal will be a valuable and complementary addition to our affiliated journal, Cell Stem Cell, also the result of a highly successful collaboration between the ISSCR and Cell Press."
Christine Mummery, PhD, Editor-in-chief added, "Science moves forward through dissemination and discussion and the ISSCR's journal will play a critical role in driving progress in the field. Stem Cell Reports will focus on publishing succinct, novel insights in stem cell research and regenerative medicine in a timely fashion—and fully available to the global community."
Stem Cell Reports will begin accepting submissions in December 2012 for publication in the inaugural issue, due to be published in June 2013. Stem Cell Reports authors will retain full copyright over their articles, which will be published using Creative Commons licenses.